I know its no longer may 1st,but hey i guess this kind of thing "the monthly faves" will never be too late,cause i want to share the items that made me happy last month =D..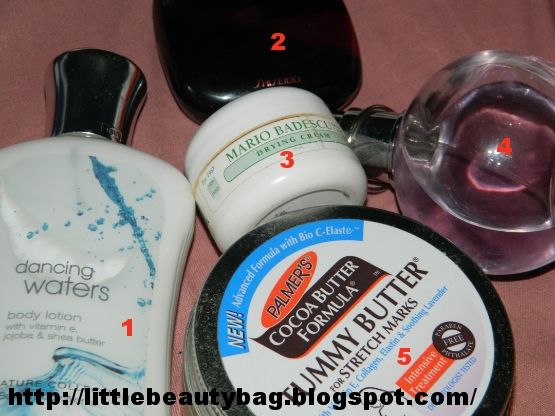 Tadaaah!!my very humble picks...im pregnant so my vanity of choice is very limited..which is a bummer but atleast i still get to use some...
1.
Bath and Body Works Lotion: Dancing Waters
-All i can say is,I freakin love the SCENT!!..and it lingers too,its not too over the top,its quite relaxing actually,i cant fully describe it,but this scent is a must try,my husband loves this lotion as well.
2.
Shiseido Perfect Smoothing Compact Powder
(visit their Facebook Page :
shiseido philippines
)
my review:
http://littlebeautybag.blogspot.com/2011/03/shiseido-perfect-smoothing-compact.html
-now that im pregnant,im having this cystic breakout that i cant treat with my usual acne fighting products,so best way is to cover them a little,and this gives a great coverage for my nasty red cysts.
3.
Mario Badescu Drying Cream
-heres my review(
http://littlebeautybag.blogspot.com/2013/01/mario-badescu-drying-cream.html
)
-again limited resources,and sulfur is safe for us pregnant individuals..
4.
Lanvin Eclat-
smells sooo good,it lingers on my skin,the scent stays the same the whole day.
5
.Palmers Cocoa Butter Tummy Butter
-need i say more?helps me prevent further battle scars...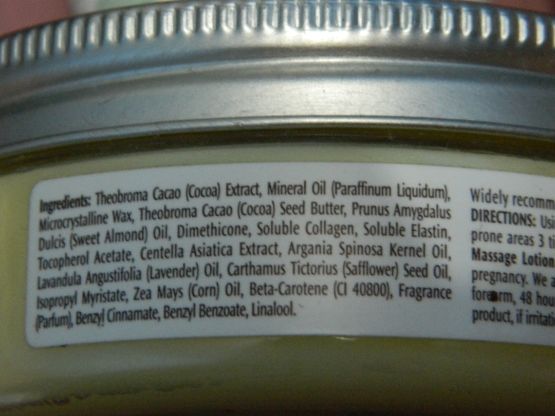 KINDLY FOLLOW ME ON
Instagram: @littlebeautybag