after how many years,i finally got this lipstick! yes i am giddy,happy and contented with red lipsticks for now! lol...this was actually a gift from Mr. R,whenever i visit any mac counter,my first station is always the lipstick racks,and the lipstick that i always swatch is Mac Ruby Woo,im like that whenever i want something and im trying to tell myself "do you really want this?"... i guess Mr.R noticed that...hehe.So to save me the future visits and swatches,he bought me my very own Ruby Woo. yey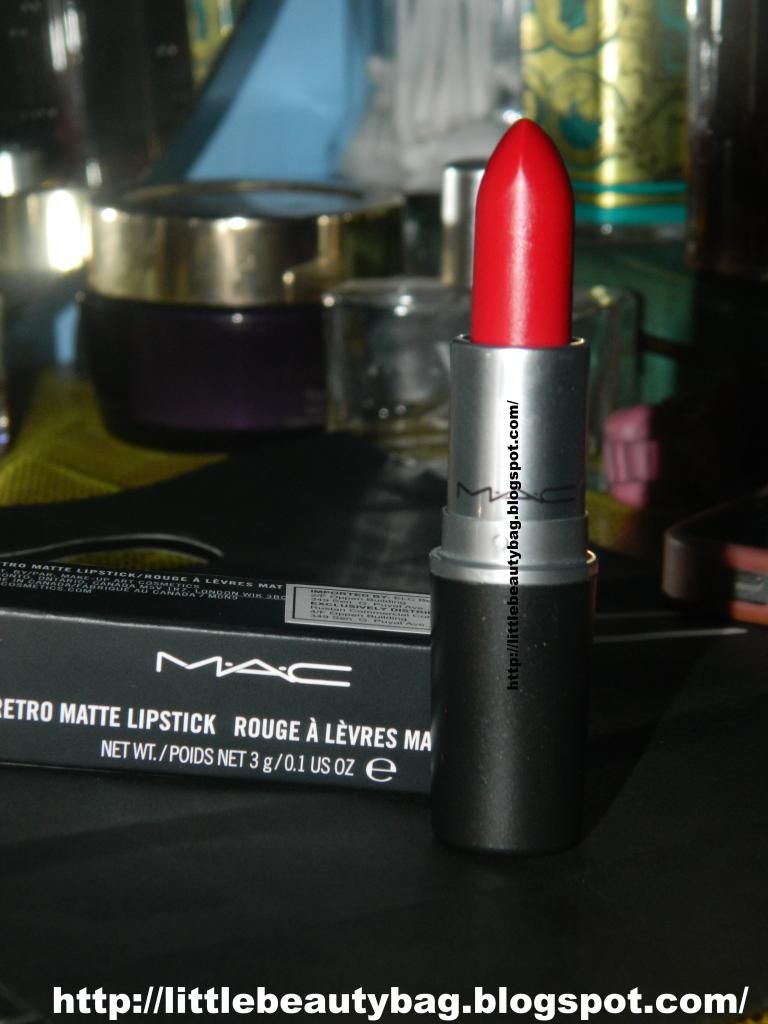 red retro matte lipstick from mac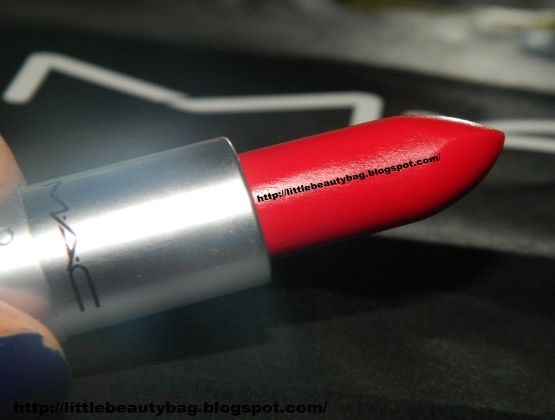 a closer look on how beautiful this lipstick is..simply gorgeous,and since im a fan of bold and bright lipsticks,i always reach out for this shade even on a regular day,since most days i would go bare face with only my lipstick on,well i admit i sometimes look glammed up even with just this on.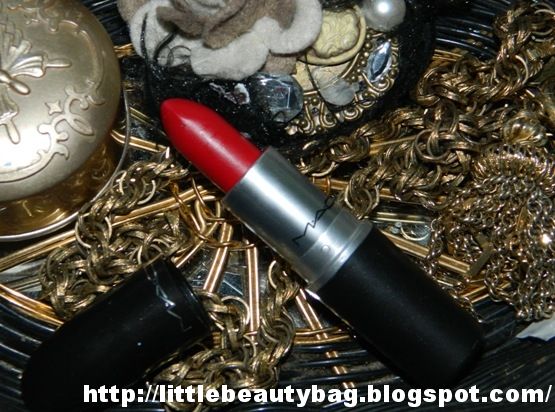 lip swatch: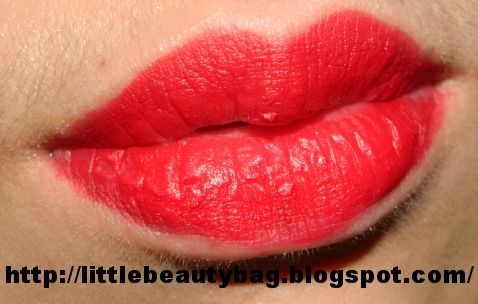 no lip liner.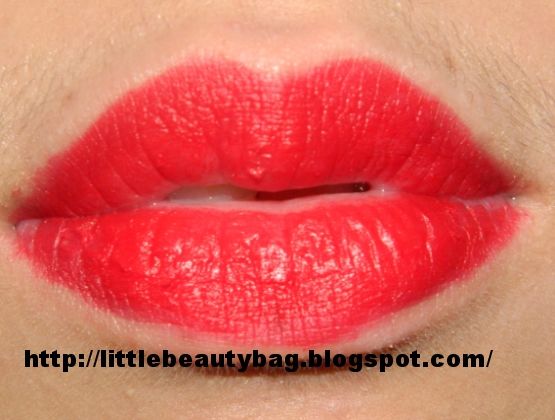 you can see how matte this lipstick is on the photo...but with a good lip balm it wont tug your lips as much..before i apply this i make sure that ive scrub my lips off flakes and let my lip balm sink in.
here is how it looks like on me (nc20-25) skin tone..this is a very nice red lipstick,and its definitely one of those reds that i always reach out for,most of my reds has this sheen,but Ruby Woo has the most different formula out of all of them..
KINDLY FOLLOW ME ON
Instagram: @littlebeautybag