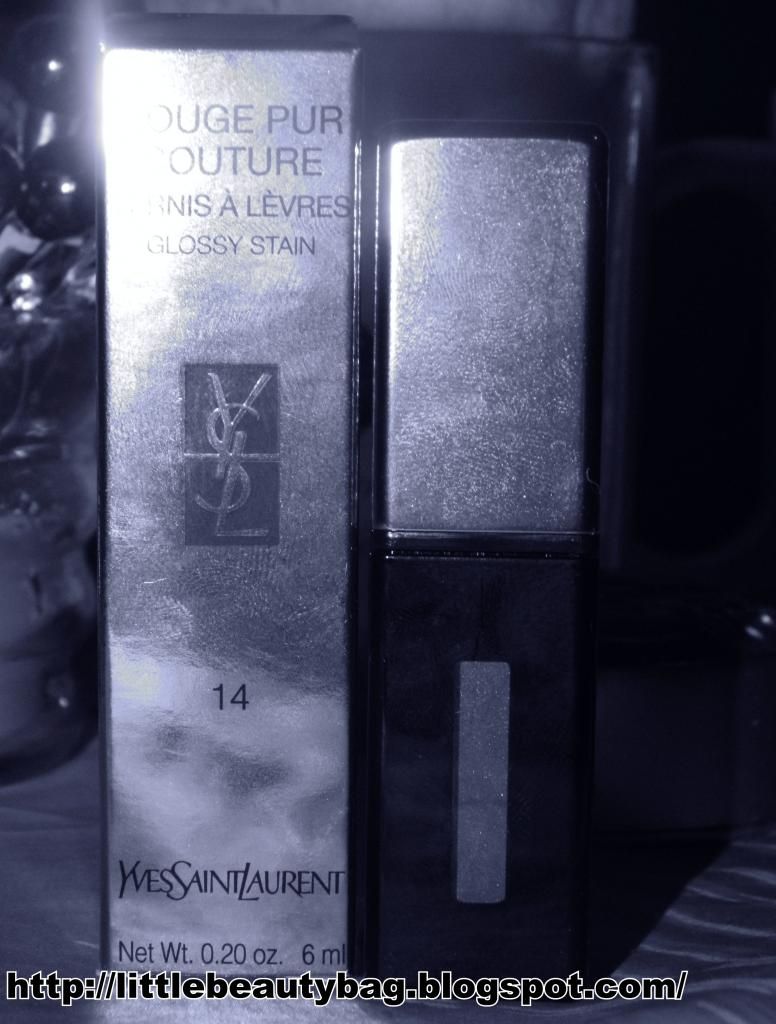 What it is:
A revolutionary new lip product that combines the texture and shine of a gloss with the long wear of a stain.
What it does:
Coat your lips with this lip color that offers a lightweight texture, which immediately melts onto lips. Glossy Stain delivers intense glossy color for an extremely long-lasting shine.
What it is formulated WITHOUT:
- Parabens
- Sulfates
- Phthalates
What else you need to know:
The applicator's unique slanted tip and short soft bristles allow for flawless application with perfect precision.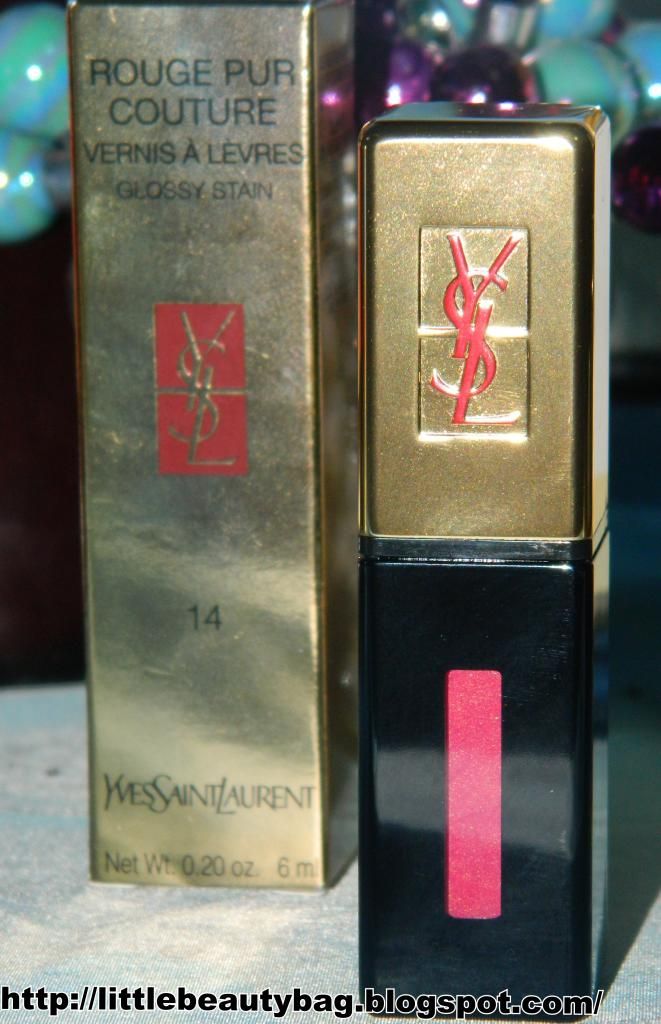 nice and simple packaging.The shade that i have by the way is called fuchsia dore.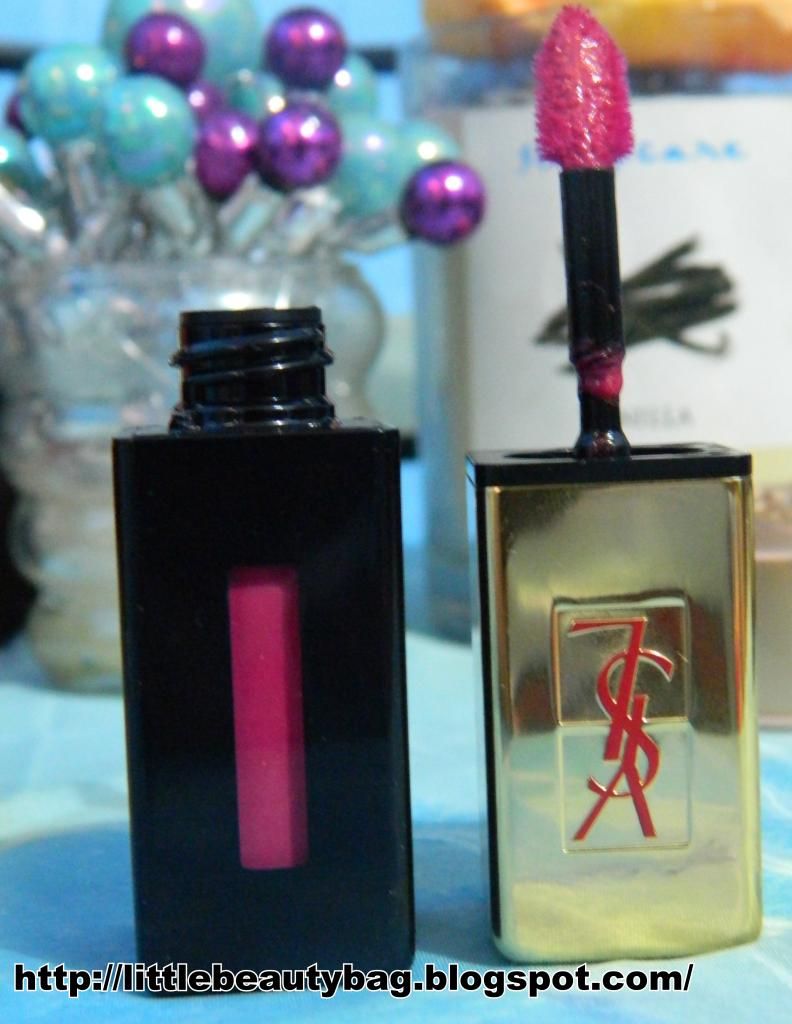 the packaging is pretty simple,made out of plastic,black body ,with a small window for us to be able to see the actual shade,and a gold cap with the YSL logo on it,
doe foot applicator,i like that its slightly bent,hugs my big lips perfectly.the scent is a little off for me,its quite strong,although it does fade after a while,so that isn't a problem for me,
staying power,well that's what i think this stain is known for,it stays on my lips without any smudge and still true to its color for a good 5-6 hours thats even after i eat and drink.however what i do is i layer the stain and letting each layer dry first before i apply the next one
here's the swatches;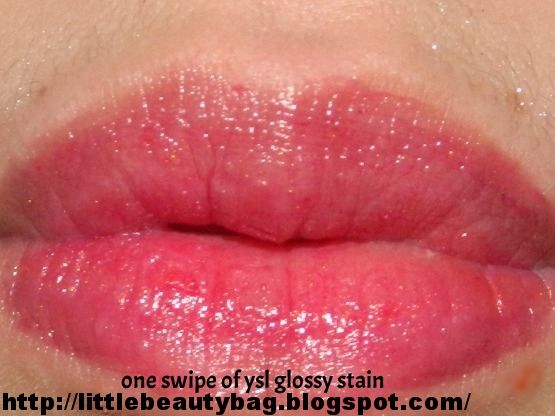 one swipe of glossy stain gives you that natural just bitten lips,well that is if the shade that you've chosen leans more on the red side.very comfortable on the lips, doesn't feel like i have anything on,it isn't sticky nor slimy in anyway.
two swipes if i want some glossy lips without over doing it,i usually do two layers,you can see the gloss of the stain but not that much,it will give you a much deeper pigmentation as well.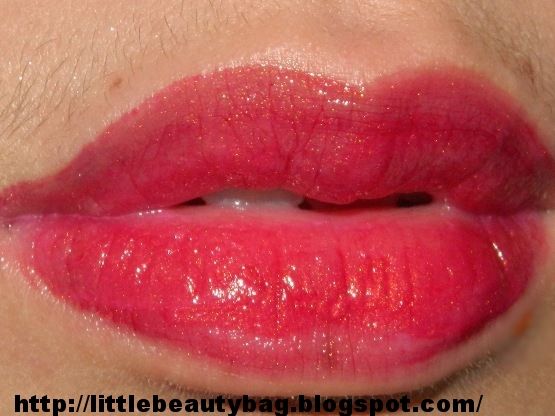 three swipes of the stain.-now if i want something more obvious and i want to get the full effect of the glossy stain,i would do three swipes.as i do more layers i noticed that the shade is getting a tad deeper and deeper.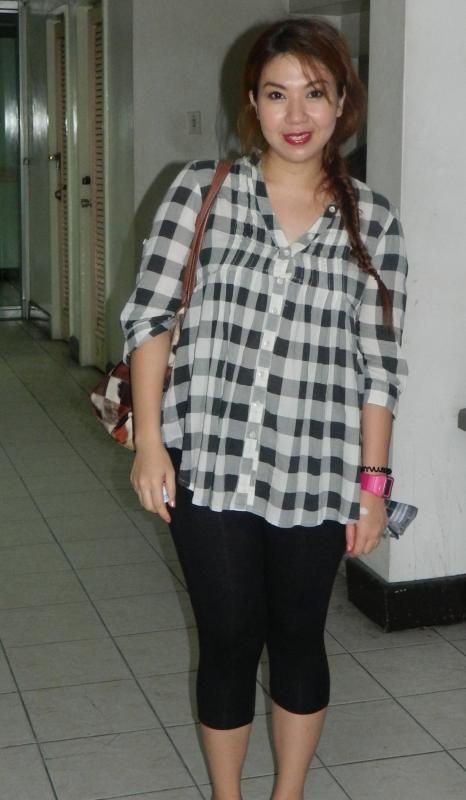 this is me wearing YSL glossy stain three layers..sorry for the get up,im three months pregnant and cant find anything that would fit me =D
KINDLY FOLLOW ME ON
Instagram: @littlebeautybag
Read more ...