Swatch swatch swatch!been looking for this lipstick for almost a year!!but im glad that,finally i got my own CYY,i love love love my Bold Lipstick so when i first saw this i didnt hesitate,but its always out of stock,its better late than never anyways Lol.
described as Bright Pink;MATTE Formula
candy yum yum lipstick on different lighting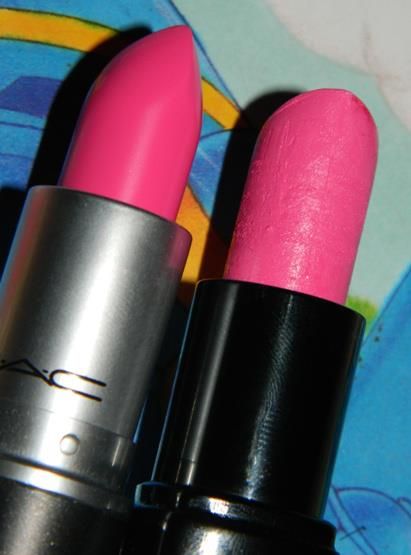 side by side comparison with Barry M vibrant Pink,excuse my well loved and battered Barry M lipstick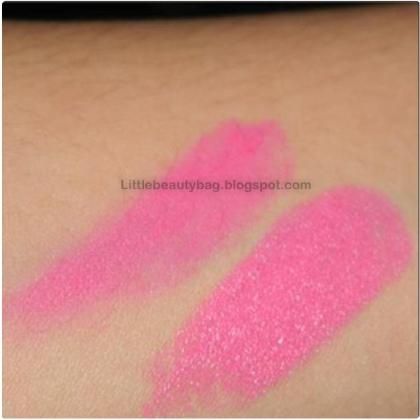 just by looking,i can definitely see the difference in terms of finish
swatches!
Guess which is which?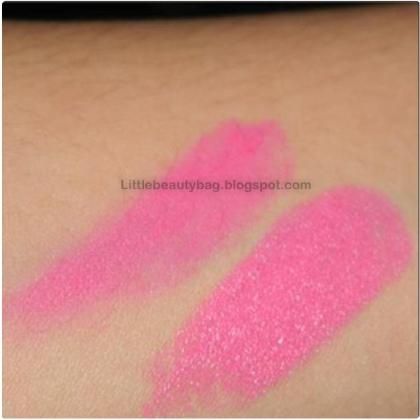 Mac Candy yum yum is on top and Barry M Vibrant pink is at the Bottom..
for me they're almost exactly the same shade,but as ive mentioned,their finish isnt as close,i heard that there is another Barry M that looks more like CYY than vibrant pink so you might check that out as well if youre looking for CYY dupe,also this baby will soon be on their permanent line!!correct me pls if im wrong. =D
a dab of CYY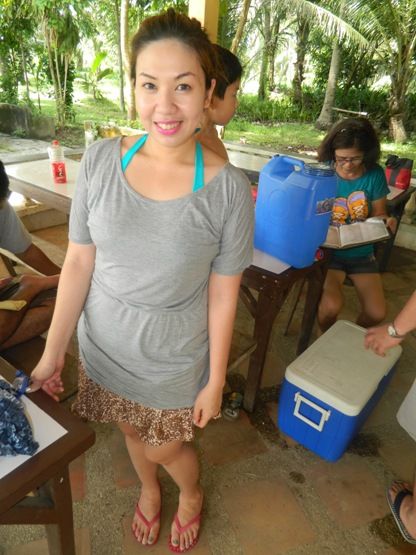 candy yum yum after 4-5 hours already ate,true it leaves a stain.
Texture-
Pigmented Creamy Matte,a little dry since the formula is matte
Smell-
Subtle vanilla scent
packaging-
black bullet size with multi colored shimmers
Availability-
i bought mine at
http://www.facebook.com/hoopsandloops
Great for those:
who wants bold bright and loud pink lips
KINDLY FOLLOW ME ON
Instagram: @littlebeautybag