so its been like 2 to 3 weeks since ive posted
my first retacnyl
experience,and i almost..i repeat almost stop using this cream,but ive told myself that i need to see its full effect on my skin,at that time,im seeing that my skins not getting any better btw,namely;cystic acne on the lower part of my cheeks,reddish face,micropeeling..so yeah,im definitely on the purging stage..
remember this on my firsy tretinoin post.. again that looks way worst in person..
January 1 2013 -2 weeks-3 weeks later
and this..irritated skin,cystic are more inflamed.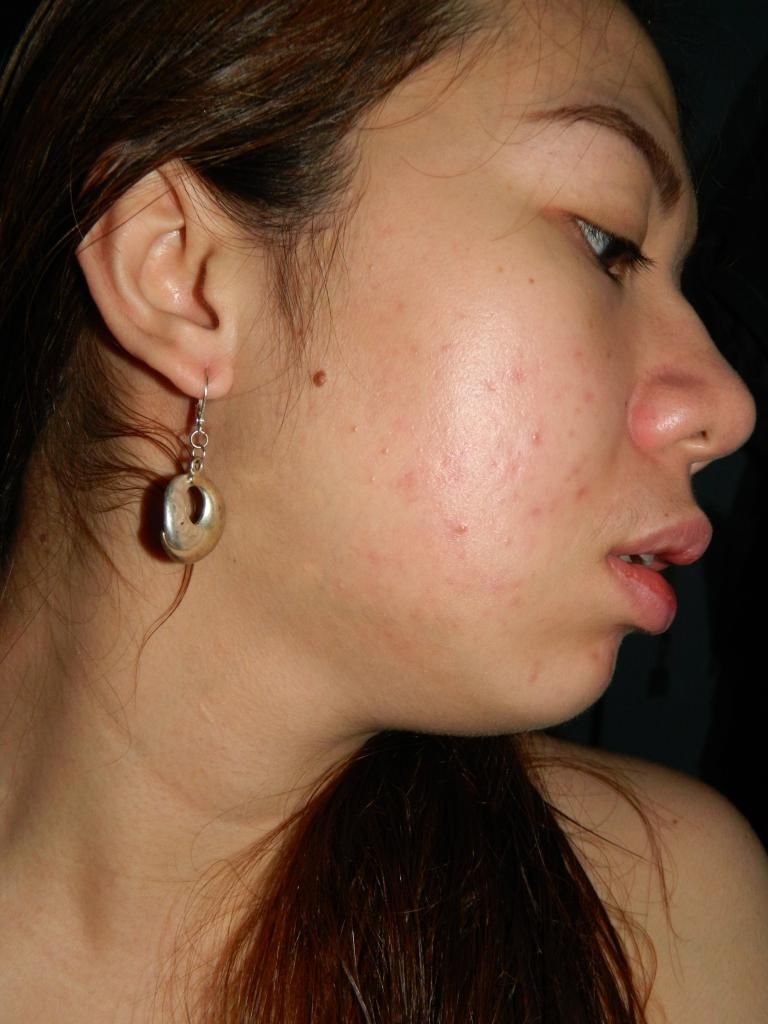 jan 01 2013,pimples brewing underneath my skin..and it feels sore.but there is some improvement dont you think?
my skin is still far from okay,and i still need to wear a tinted moisturizer or a bb cream whenever i need to meet up with someone(im trying to stay away from foundations)
HOW I USE IT/frequency:
pea size amount,on my first few weeks i use this every night,but then decided to use it every other day,ive noticed that my skin is able to tolerate it that way,less redness,no peeling but i still have the cystic pimples popping out.
recent shot
: Jan 19 2013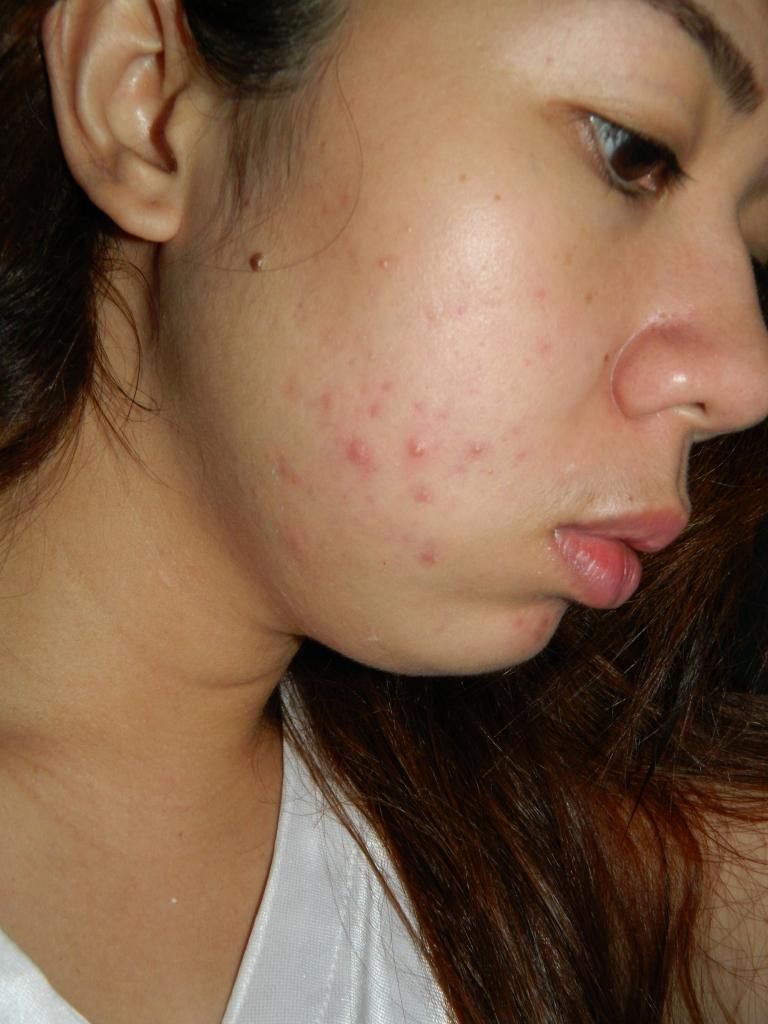 see what i mean..those red ones near my jaw are deep ones..but my skin isnt as red as it used to.
im on my 8th week mark...and ive heard that purging takes up to 5 -6 months! so this Tube right here..this so called Tretinoin is not for the weak willed..lucky are those who doesn't go through the purging process but id like to expect the worst anyways =D
still im in search for the best skin regimen for my skin..i do have a few staples though!THE SEARCH IS STILL ON!
KINDLY FOLLOW ME ON
Instagram: @littlebeautybag