As most of you guys know i love using eyeshadow bases,creams,mouse etc,and of course it has to withstand my oily lids.Ive been curious with maybelline's color tattoo for the longest time now cause a lot of beauty gurus are comparing it to Mac's Paint Pots,and so i asked my MIL to look for a few shades just to test it for myself
looks just like your regular gel liner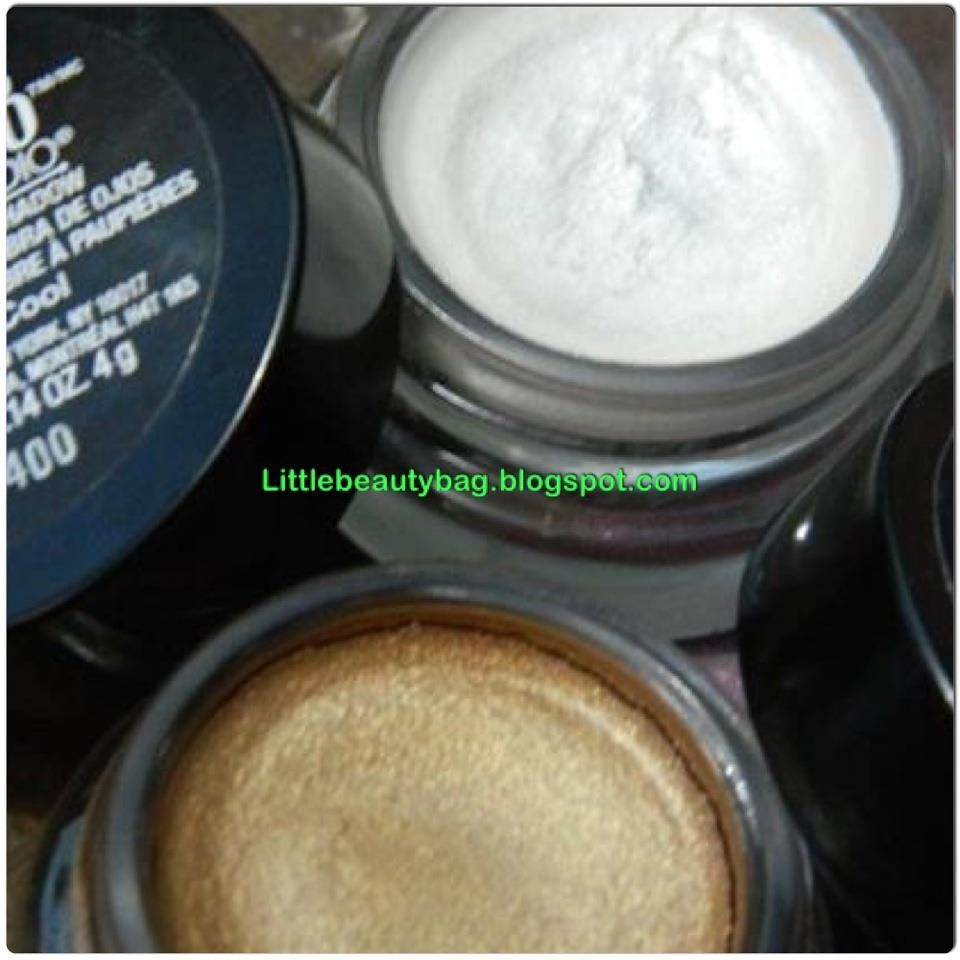 here are the shades too cool(top) and Bold Gold(bottom) taken without a flash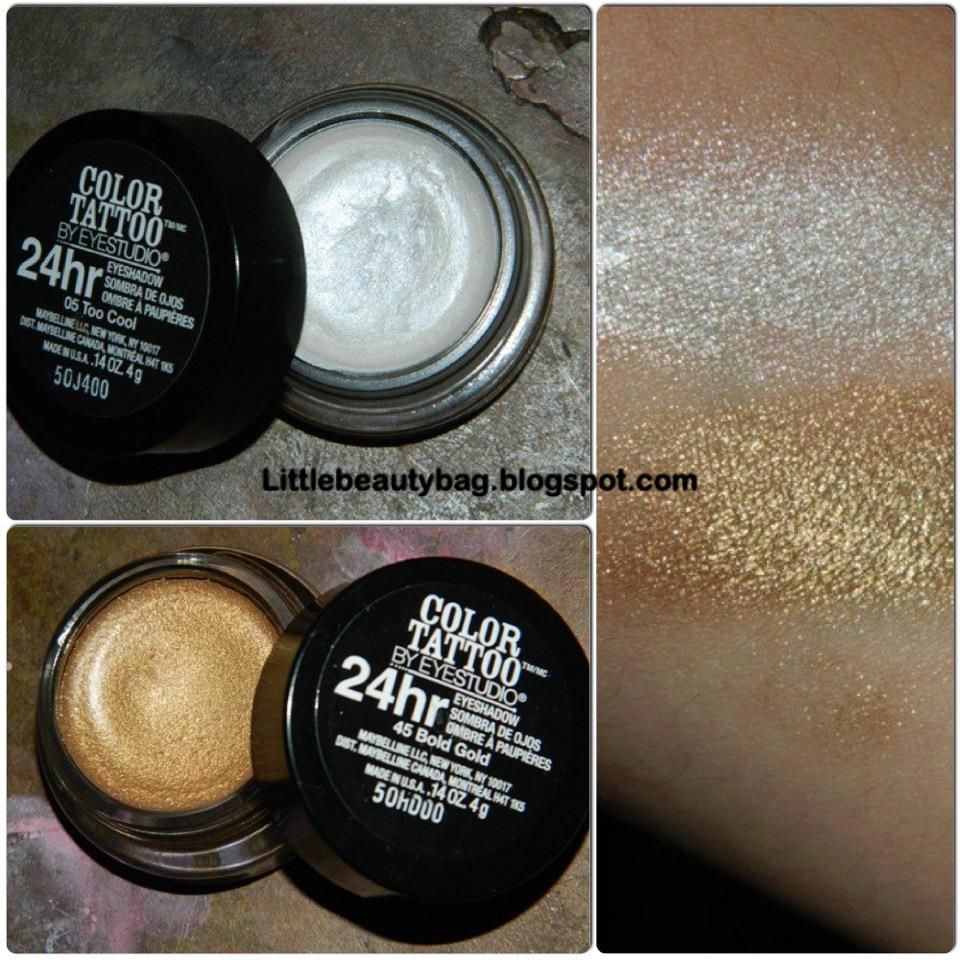 with flash.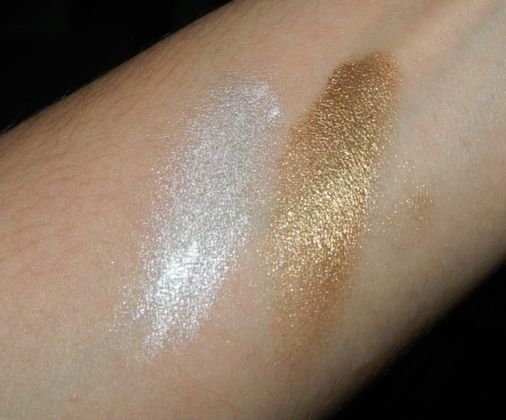 here's the swatch taken with a flash.
Bold Gold on my eyes.
Thoughts:
in terms of
how long they last
...well,for a Drugstore Brand they are above average,ive worn this without a primer by itself and it lasted,i think its 5 hours hours without creasing,we just went out for a movie.
Color Pay Off
..the shades that i got both have great pigmentation,and they transfer quite well.
If im going to
compare them to my Paintpots
yes they are both long lasting,however in formulation,i think they're not the same,Mac PP are a lot lighter and creamier when applied compared to Maybelline Color Tattoo,atleast the ones that i got,and ive noticed that once they were left untouched (maybellines) they form,its like the top part are drying so it solidify,but you can still use them just work your fingers in and warm it up,but that doesnt happen to my Mac PP.
Texture:
Creamy,but as ive mentioned they do have this tendency to form,sort of like the top part is drying,that happens when i dont use them that much.
Smell
-
N/A
size-
0.14oz 4 g
Packaging-
clear glass type twist cap packaging.
Availability-
Rite Aid( where my MIL bought it)
KINDLY FOLLOW ME ON
Twitter
:
https://twitter.com/Littlebeautybag
Instagram: @littlebeautybag