Hello ladies! happy weekend! a few weeks ago ive got some items for myself,most of them are skincare products cause if youve been reading my blog dated last march of 2012 onwards ive been battling with cystic acne clogged pores you name it!and of course a few makeups wont hurt as well.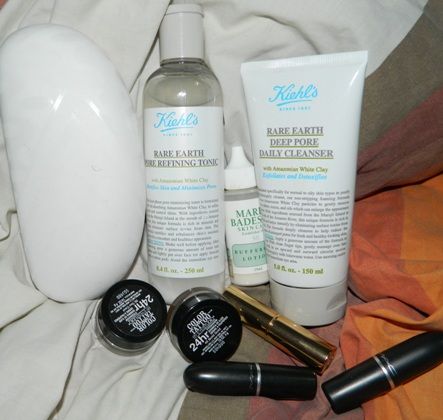 sunnies from my MIL! thanks!.. those maybelline color tattoos were i guess tough as taupe and pomegranate punk,mac lipstick in creme cup and i forgot the other one,lastly tea rose from estee lauder
another bottle of sana nameraka Honpo essence,salicylic peel,and mac Candy yum yum
let me know if you need watches or reviews!
bless you guys! xoxo
KINDLY FOLLOW ME ON
Twitter
:
https://twitter.com/Littlebeautybag
Instagram: @littlebeautybag