Warning Picture Heavy:this is one of the products that i used on my first flare up.
Its just recently that ive been introduced with chemical exfoliants,i never had the very famous chemical peels..YET.. cause i thought that my sensitive skin might not like them,i cant find any local AHA/BHA based cream,so i decided to search some brands from US...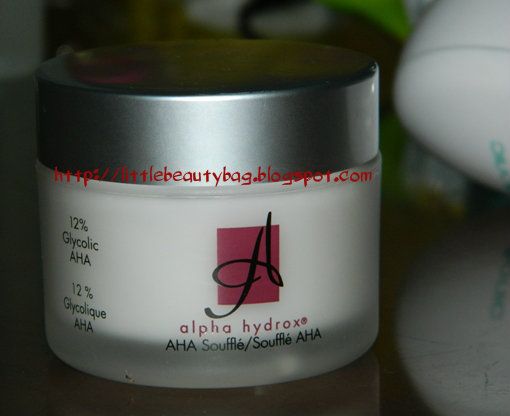 that's where i found this..the Alpha Hydrox Brand..its available locally(if not from ULTA you can find them online)from the US...
i didnt order it from their site though but they do have a great deal online,buy a second one for only 1.99$ ..i dont know if its still running or not,you can just go and check their site
http://www.neotericcosmetics.com/
The ultimate anti-wrinkle exfoliant
1.6 oz.
* For all skin types except sensitive
* Contains Peptides & Green Tea
* Smooths, softens & restores skin
* Reduces fine lines & wrinkles
* Evens skin tone
* Restores skin's healthy glow
* Effective pH 4
* Oil, Fragrance & Paraben-Free
* Proven results within 6 weeks
Exfoliation is the key to skin renewal. This lightweight, non-greasy anti-wrinkle soufflé with 12% AHA is the ultimate in powerful, natural AHA exfoliation. Reduces the appearance of fine lines & wrinkles, smoothes, softens & restores skin without the use of abrasives. Peptides & Green Tea preserve firmness and prevent free radicals from breaking skin down. Immediately you will notice the velvety softness of your skin and in a matter of days, your skin will begin to look younger & more radiant with improved texture, elasticity & tone.
How To Use:
Cleanse with the Alpha Hydrox Cleanser of your choice. Apply a sheer layer of Alpha Hydrox AHA Soufflé to face and neck (do not rinse off). Follow with Alpha Hydrox Sheer Silk Moisturizer with SPF15 (daytime) or Night Replenishing Cream or Oxygenated Moisturizer (evening).
Ingredients
Water, Glycolic Acid, Ammonium Hydroxide, Cetyl Alcohol, Propylene Glycol, Dicaprylyl Carbonate, Stearic Acid, Peg 40 Stearate, C12-15 Alkyl Benzoate, Polysorbate 60, Steareth 2, Hydrolyzed Lupine Protein (Peptides), Green Tea Extract, Panthanol (Vitamin B5), Tocopheryl Acetate (Vitamin E), Xanthan Gum, PVM/MA Decadiene Crosspolymer, Imidazolidinyl Urea, BHT
comes in a tub,i cant put my finger on its packaging,it looks like a glass but feels a little plastic-y,i purchased it last july 24
the product itself is quite thick,but very easy to blend.
this is where i started: btw in conjunction with this im also using other acne treatments and spot corrector so thats another thing to consider.
May 17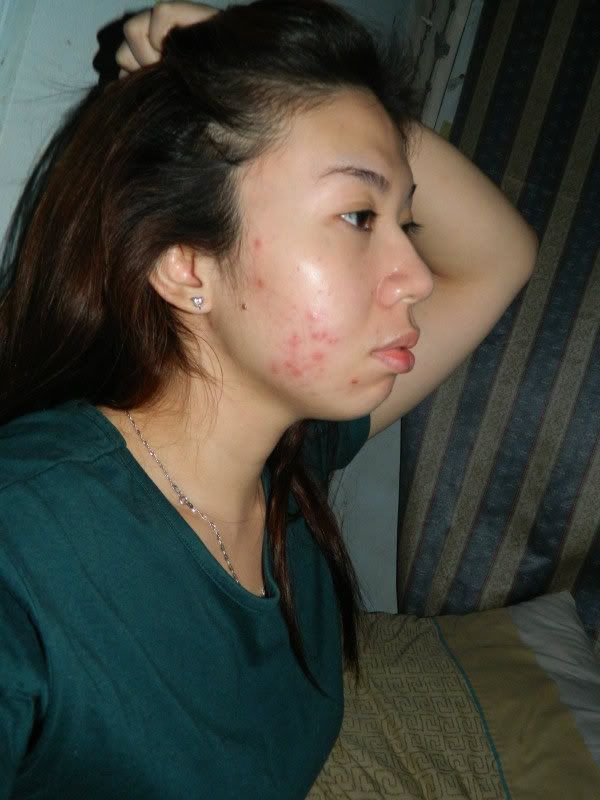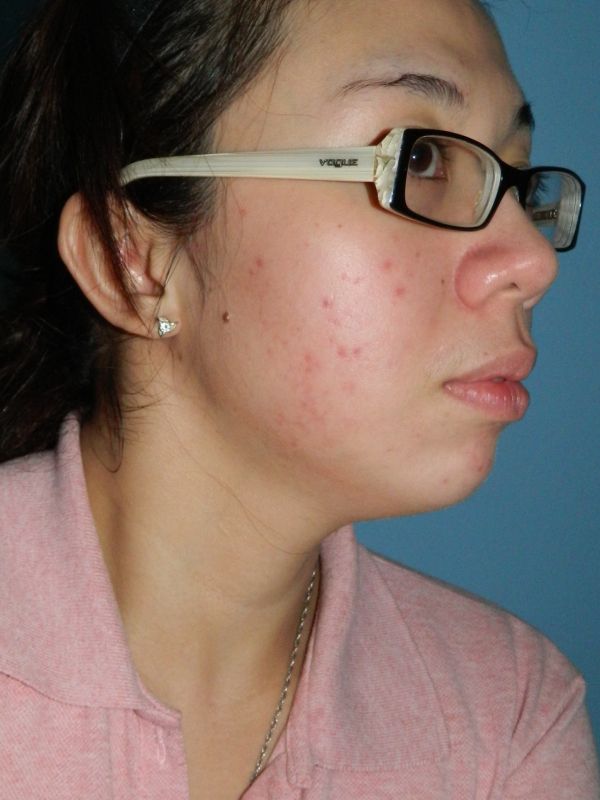 June
-so even before i started using the AHA my skin looks much better than before,thanks to Kiehls Clearly Corrective Dark Spot Solution(
click here
)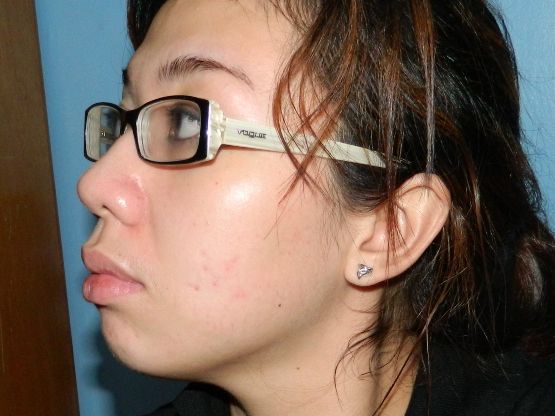 July
august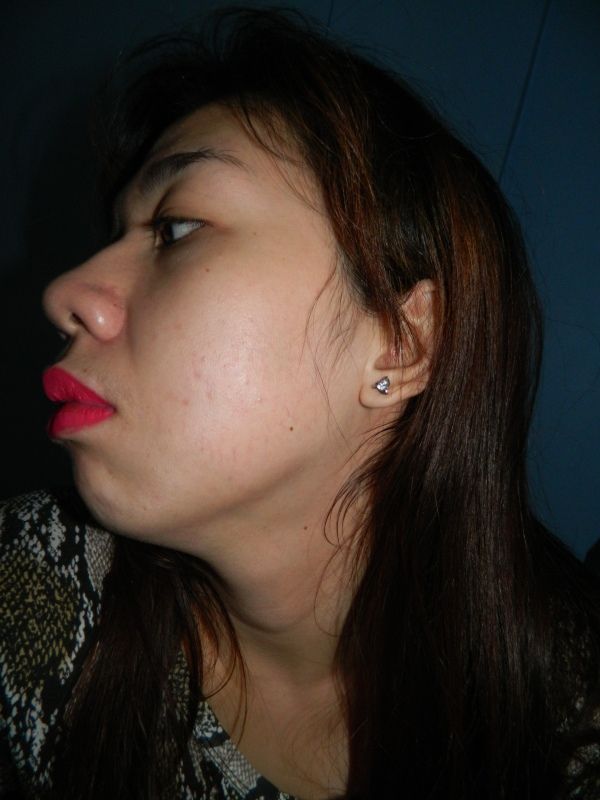 sept 24
How i use it:
every night for the first few weeks,then i started using it every other day,alternating it with kiehls dark spot solution,a small amount will do,since its very creamy,for my giant face a pea size will do just fine.
Does it Work:
Yes it did,before i purchased this i made my research,about Glycolic Products and whatnots,this is my first ever skincare that has glycolic in it,and im glad i got it,it did help lighten my dark purplish marks,its not an overnight miracle cream,so it took a while for me to see some changes,plus it didnt irritate my skin,usually my skin reacts to almost anything now that im a sensitive skin Convert which sucks! but this didnt gave me those itchy bumps.I admit its always a risk to try new products specially if your acne prone with sensitive skin,cause most likely my skin will react in a bad way making things worst,glad this is not one of those times.
Read more ...