HEEELLLOOOO!!heres something for those gals who likes gel cleansers,been using this one for a month now so yeah,its due for a review..hugs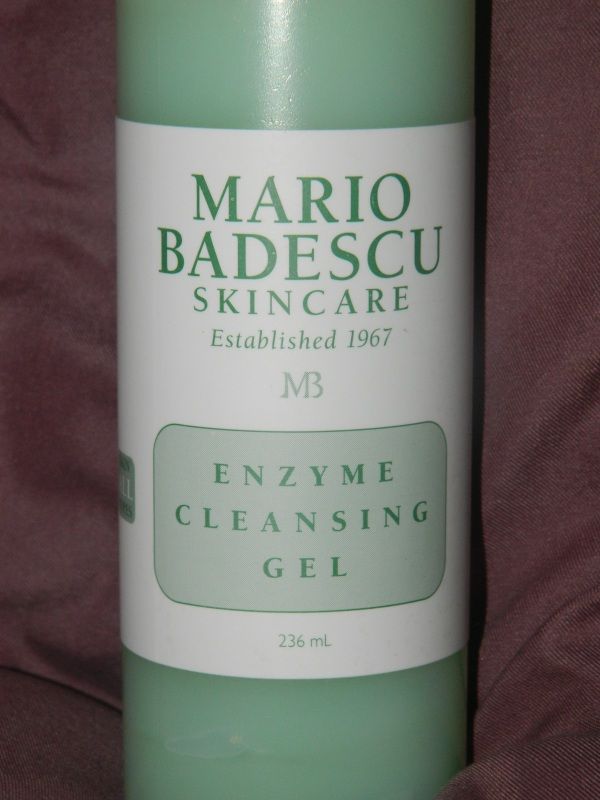 BENEFITS:
Our Best Selling Daily Cleanser. This non-foaming, gel cleanser thoroughly removes the day's make-up, dirt and oil without drying the skin. Papaya and Grapefruit Extracts are exfoliating Alpha Hydroxy Acids that help prevent dulling build-up that can cause blackheads and pimples.
HOW TO USE
: Twice daily, massage in a circular motion on wet skin avoiding eye area. Rinse with tepid water. Pat dry and follow with toner or astringent.
INGREDIENTS:
Deionized Water (Aqua),Glycerin,Papaya (Carica Papaya Fruit) Extract,Grapefruit (Citrus Grandis Fruit) Extract,Monomide,Triethanolamine,Methylparaben
for the ingredients first,i was a little skeptical on the ingredients,lately ive been so keen on ingredients since i now have Sensitive skin...its so simple, a short list of 6 ingredients??really? i mean how come the gel's color is green? why does it smell like that? whats that glittery kind of shimmers? where did all that came from? hehe. IMHO i dont think that somehow maybe,its not completely given on the listed ingredients..so if anyone there knows why pls enlighten me.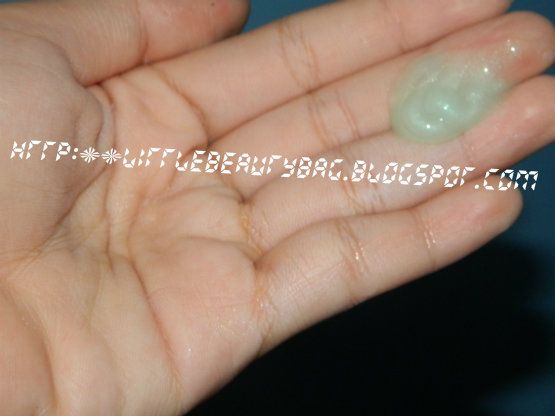 HOW I USE IT:
every night i squeeze an ample amount(much like on the photo) on my finger then i dot on my face,i sometimes use my Skinsonic with this,but mostly i just use it on its own,i also let it sit on my skin for a minute to let the "enzymes" (lol) work...id like to think its working..
DOES IT WORK?:
first week again...it gave me those small bumps,much like how my skin usually reacts if its too strong for my senstive skin( -_-) but just on some areas where i dont get oily..weird i know,and its not as bad as the previous one that i had from using a Carrot Soap from before.After a few days i guess my skin got used to it and also i just let it sit on my skin for a few seconds not a full minute before i rinse it out.I got a few Break outs and i still get whiteheads..i can see my skin peeling from it,its not visible not unless i look at it closely(micropeeling),i still get whiteheads and blackheads as well as cystic acne so,this doesnt make my acne worse however i did not see any progress as well.its a so so cleanser for me,i might try the glycolic cleanser or the other one with fruits in it
Texture:
Creamy,doesnt foam,once applied it feels like youre massaging your face with a well...Gel.
Smell
-
well im going to try to put it into words..its a little strong than most of my cleansers,it smells fresh,and some other stuff,but i like the smell.it might be a bit strong for some.
size-
236 ml for 985 php.
Packaging-
plastic transluscent bottle with a flip thingy nozzle.
Availability-
Got this at Rustans essences for 985 php.
Great for:
All skin types...but IMO if u have Sensitive Skin try using it every other day first then bump it up to everyday if it doesnt give you bumps or anything like what happened to me. =D
KINDLY FOLLOW ME ON
Twitter
:
https://twitter.com/Littlebeautybag
Instagram: @ittlebeautybag
Read more ...