yes you read it right..i tried to mix my OCC liptar into my nail polish..cause i really love the bright neon-y shade of OCC Queen and ive been wanting a bright pink nail polish for a while now its just i cant find the perfect one.
this bottle is from BNC its original shade is a light peachy one,but i dislike how it transfer on my nails,cause it doesnt show up that much plus its a little thick than my other nail polish.i think its better to mix it with clear polish,i find them not as thick as the colored ones.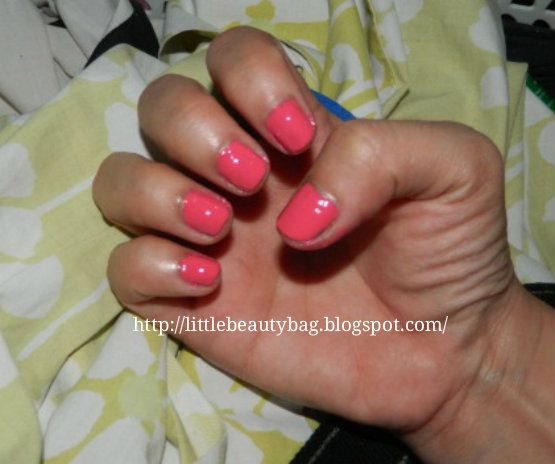 and for your info,im not that good with nail polish application...i suck at it..=D..but here is how it looks like on my nails mixed with occ liptar in Queen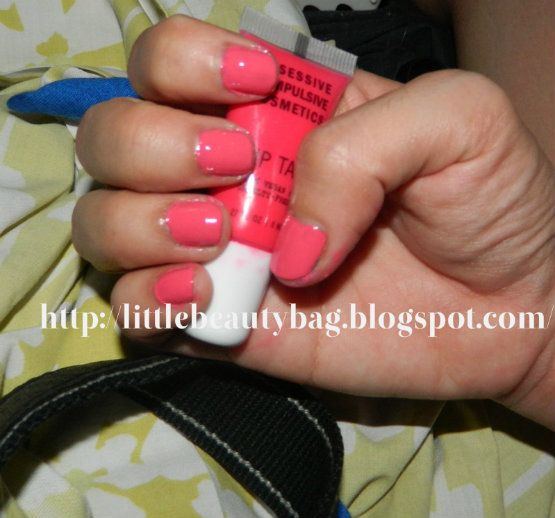 Cool right?..looks exactly the same,and i dont have to layer the polish to get that shade,cause we all know how pigmented the OCC liptar is in the first place.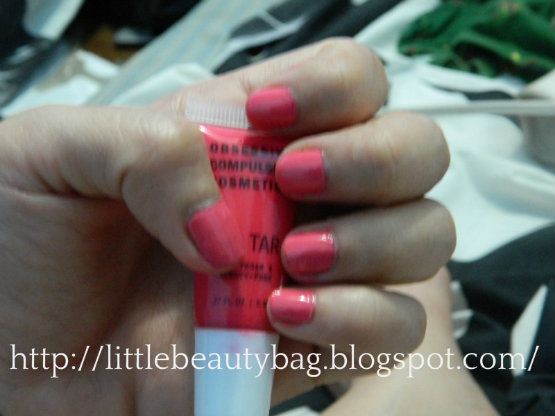 BUT!!! if youre going to take it off..
it'll stain!that OCC stuff is really something huh?Hey atleast i have an Ombre nails. =D.
I think you can prevent this by applying a base coat..
hehe,i just find it sharing worthy,if in any case you get bored and needs a new shade of polish,the cool stuff is you can mix and match the OCC liptar then mix it with a clear nail polish..the Downside?? the Stain! =D
Have A great Day Guys XOXO