ive been meaning to review this stuff for the longest time now,i have the Guerlain Meteorites Mythic the ball ones and ive been loving it to bits,so i decided to purchase this cause honestly i was having a hard time getting the product on the brush,what i did is i crushed the balls so that i can just swipe the brush easily inside but then came the fall outs,so to solve my dilemma of having it in a ball form or a loose form i got this!....pressed ...
i cant find Guerlain's Product description anymore..so im just gonna go ahead and jump with my review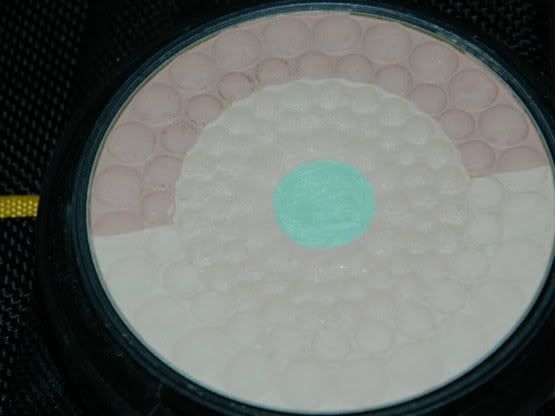 ive used it quite a few times hence the flat circles,its more domed when its new.
me with
bourjois healthy mix serum foundation
on..
with Guerlain Meteorites On top of the Bourjois
as i see it,this stuff mattifies my face and at the same time brightens it,makes it look more awake, on this photo i applied 2 swipes of Guerlain meteorites
didn't bother swatching the product,its not goin to show up that much anyways,since it blends well with my skin tone.
products
:
Guerlain Light Diffusing Perfecting Primer
Bourjois Healthy Mix Serum 53
Guerlain Meteorites Illuminating Pressed Powder
The Face Shop Brow Powder Brown
Maybelline Lipstick BonBon Pink
Kryolan Camouflage Concealer in D4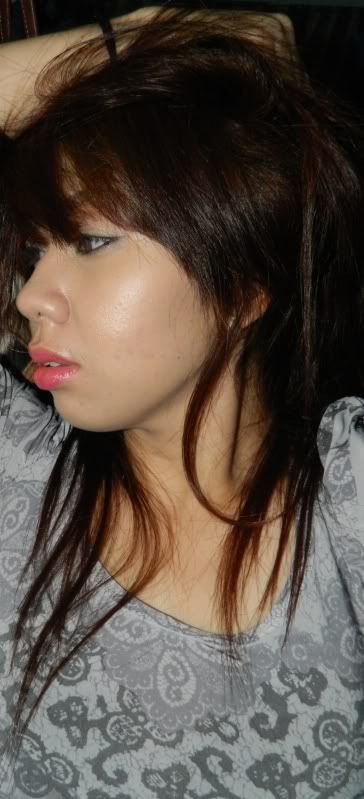 this will not help control your oils,but it masks the oiliness of my face due to the illuminating effect that it gives..
if youre gonna buy it cause you need a highlighter this might not be a great product for that,imho,for me it doesnt give me that sheen that i want when the light hits my face,its quite subtle for that.
here's another before and after: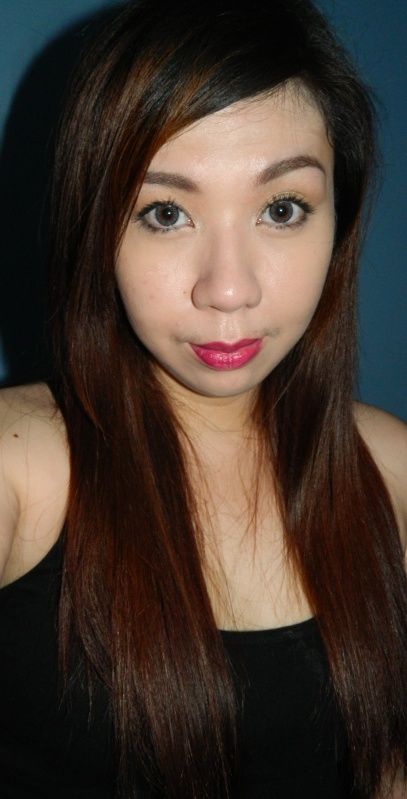 with MUFE Mat velvet Plus Foundation on (
click here for review
) topped it with Kryolan Dermacolor Setting Powder(
click here for review
)
with Guerlain Illuminating Pressed Powder on.
i love how this easily awakens my face,although for those who would like to purchase this,when i first got it i got so excited and i kept on adding more and more layer of this on my face cause i cant see the "illuminating" effect,and i ended up looking ghastly on photos and my face felt a bit tight,in the end with the right tool and a light hand this will definitely do the job..

Texture:
Smooth,fine powder.semi matte finish with a touch of glow.
Smell
-
it has a very subtle hint of floral-y/freshly cleaned scent,pretty much like the same as the meteorite in ball form
size-
10 grams net wt .35 OZ
Packaging-
I love the Packaging!if compared to the Meteorite balls packaging this one's much better
Plastic Twist cap tub,its bulky yes,but its not heavy at all.
Availability-
Got it at Marrionaud in MOA(they dont have marrionaud now)
Great for:
who has dull skin
an instant glow from within,not that highlight glow.
who wants a brighter healthy complexion without looking like youve tried.