So Cleansers...most of us must be using atleast one,or in my case a few,here's one cleanser that ive been using for how many months now,and i would like to share my take on Naruko's Tea Tree Clay Cleanser,its something new to me cause ive never used a clay cleanser before,but hey it says" Tea Tree Oil and Acne Cleanser" so i bought it hehe.


i purchased this item at
wehaveit43
a few months back at Php 600.00
naruko usa.(
http://www.naruko.us
)
NARUKO Tea Tree Oil Out Acne Clay Cleanser can be used as a cleanser and as a clay mask. The clay cleanser is based on the themes "deep" and "basic" to clarify skin: it combines deep cleansing clay with basic facial cleanser to wash away the unnecessary oil to prevent clogged pores. The cleanser gently exfoliates with small jojoba beads. The cleanser also brightens skin and lighten acne scars. Mint leaves skin a cool, refreshed feeling. Cleansing is the most important step to keep acne away!
How i use it:
this cleanser is what i use almost every morning i have a lot of cleansers and i change them depending on how my skin feels that day but most days this is what i reach out for,i just massage my face spreading the cleanser,for about a minute or so.
I LOVE the fact that after washing my face it leaves my skin feeling fresh and cool,it has a minty/soothing sensation on every wash,that's why i like using it every morning cause not only it wakes my skin up,also the peppermint smell awakens my sleeping senses.
here's how the cleanser looks like,it looks like my mint Julep Mask only paler and a little bit softer,so yes,as it says on the label,its a Clay Cleanser..and again,im a sudsy kind of gal,i want my cleansers to foam as i lather them,but there's always an exception..this much is enough for my whole face i sometimes add more if i want to have a good lather.
the only downside of this one is that i have to get atleast an inch for me to be able to get a good lather,
ingredients
:
Purified Water (Aqua), Phytoferulin® Extract [Kalanchoe Spathulata Extract, Glycyrrhiza Glabra (Licorice) Root Extract, Alpine Skullcap (Scutellaria Alpina) Flower/Leaf/Stem Extract, Masterwort (Peucedanum Ostruthium) Leaf Extract, Ginkgo Biloba Leaf Extract, Alps Wormwood (Artemisia Umbelliformis) Extract, Leontopodium Alpinum Extract, Alpine Willowherb (Epilobium Fleischeri) Extract, Calendula Officinalis Flower Extract, Chamolmilla Recutita (Matricaria) Flower Extract, Camellia Sinensis (Green Tea) Leaf Extract], Glycolic Acid, Tranexamic Acid, Snow Fungus (Tremelia Fuciformis) Extract, Encapsule Retinol, Panthenol, Menthol, Glycerin, Pentylene Glycol, Polyquarternium-51, Jojoba Esters, Titanium Dioxide, Zinc PCA, PEG-7 Olivate, Camphor, Hectorite, EDTA, Piroctone Olamine, Methylisothiazolinone, Phenoxyethanol, Iodopropynyl Butylcarbamate, Essential Oils of Tea Tree (Melaleuca Alternifolia), Orange (Citrus Nobilis), Spearmint (Mentha Viridis), Lemon (Citrus Limonum), Lime (Citrus Aurantifolia), Peppermint (Mentha Piperita), Grapefruit (Citrus Paradise), Niaouli (Melaleuca Viridiflora)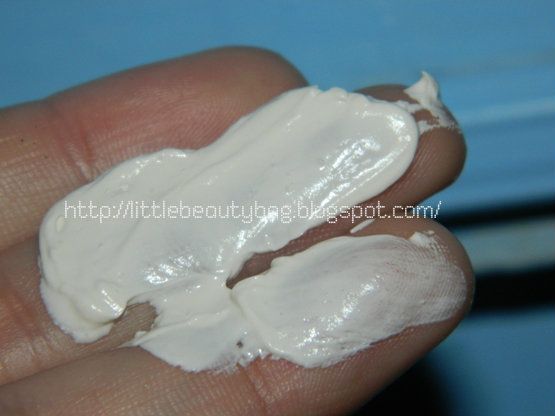 There's a small amount of beads on this cleanser( jojoba beads),that they say help exfoliates the skin,there's only a few amount on each squeeze,so its very gentle on the skin.
after washing my face it doesnt feel tight which is mostly the case to some soap based or foam-y cleansers that ive tried,still my skin feels really clean after using this,it will not remove eye make up so make sure to use a makeup remover first before washing your face
so ill give it a rating:4/5
*Also it says that you may also use this as a mask,but i havent tried doing that yet.
from narukosg.(click to enlarge)
smell
:
a very light minty/peppermint smell
texture:
Light Clay like texture with small amount of beads,if you have the queen helene mask its much softer and lighter than that.
Size
:
120ml/4.2 fl oz on a squeeze type packaging
Availability:
its not locally available here in my country but its available online through
wehaveit43
Great for those with:
Acne
Oily Skin
Sensitive skin
i guess normal to combination skin as well.