Good day ladies,i went out with my kiddo and my husband last friday,we watched the disney movie Brave,we've been waiting for that for a month since lil r is on his accent stage,i dont know he keeps on repeating the "if you have the chance to change your fate...would you?" part with a scottish accent...its kinda viral..hehe.my tongue felt weird when i tried it.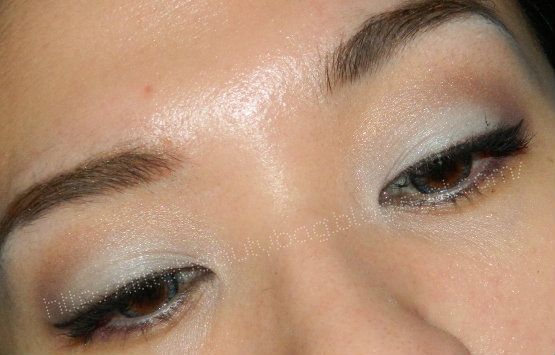 products used:
The face Shop Brow powder Brown
Revlon Brow Fantasy in Brunette Gel part(
click here for review
)
Etude house proof 10 primer
Maybelline copper eyeshadow palette
Maybelline Eyestudio Gel Liner Black
Loreal Voluminous Million Lashes Mascara (
click here for review
)
Loreal Plum kohl liner (lower lashline)
i have hooded lids,so its a bit difficult for me to shape my eyes,so far this is one of my fave neutral look..i apply a light wash of satin or shimmer shadow on my lids and a darker shade on the other part.
so ter' ye gu' =D heiv e nis dee..bleeeh