Ive been searching for a great affordable nude lipstick this past few days,i checked my stash for a nude lipstick but all i found was pigmented bold pinks,plums and whatnots..i remembered that the only nude lipstick that i own back then was from Maybelline watershine which i already consumed...but this time i want something more matte and pigmented...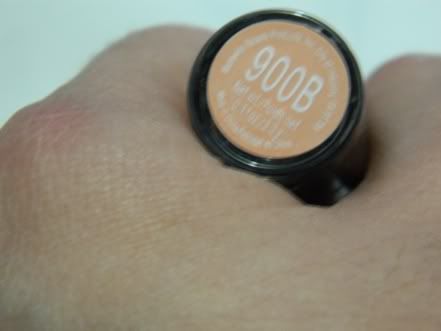 Wet n Wild Mega Last Lip Color in 900B.
got it at Php 299.00 at SM department store
i am nc 20-25 neutral skintone,this lipstick obviously leans more on the peach side which i love cause i dont have that much peachy lipstick,
Pigmentation is decent i actually like it,the color pay off is really good,its a little drying on my lips,mine tends to chap more often this days..=*
here's how it looks on me..i noticed the more i swipe the paler the shade looks,well i do have quite pigmented lips maybe that's why.
PROS:
locally available
nice shade pay off(pigmentation)
Looks good on my nc20 skintone
like that it doesnt sink in to my lip lines.
CONS:
a little drying on my lips
doesnt last that long.