hello ladies,would like to share this makeup look that i wore last july 14 when i went to the SuperSale Bazaar,its a great fresh freshan look for a hot afternoon...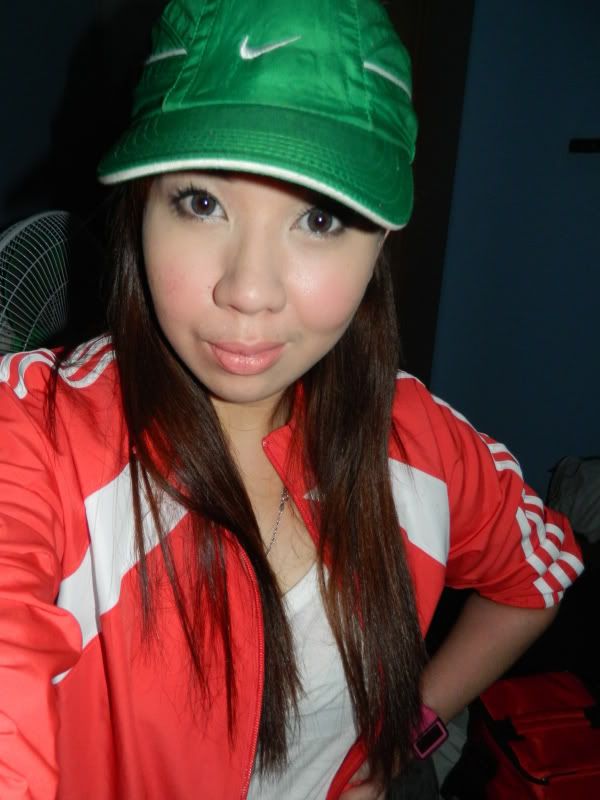 Yep i went there with a cap and a jacket.and im glad i did cause when i took it off my hands were freezing...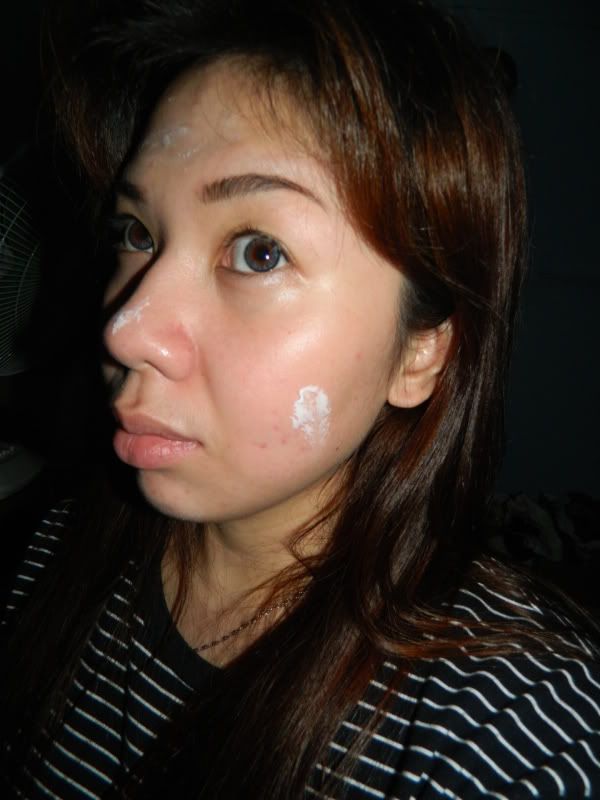 Primer on! loreal's base magique primer.see those box or rolling scars on my cheeks?i dont have any idea how to make them goo awayyy!!
for foundation im using Estee lauder's stay in place makeup mixed with Neutrogena's Moisturizer.
and on my bad side here is how the foundation looks like...not too matte and heavy looking.didnt feel that way either..
for eyes: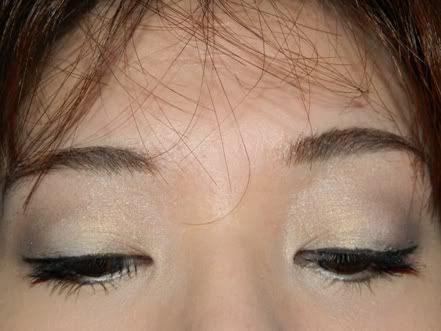 Etude House Eye Primer
MUFE 010
Mac Nylon
Estee Lauder Eyeshadow from my June Favorite Palette(lavander)
Mac Wedge
Maybelline Pen Felt liner(forgot the exact name)
Loreal Voluminous Million Lashes
Mac Something* Moss
Brown Liner from Loreal
Nichido White Liner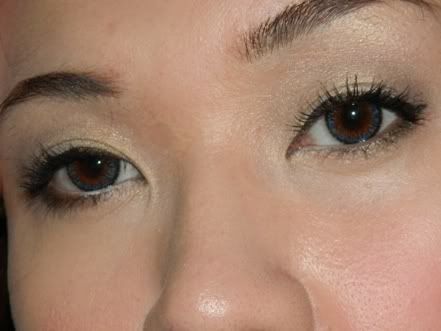 Brows in2it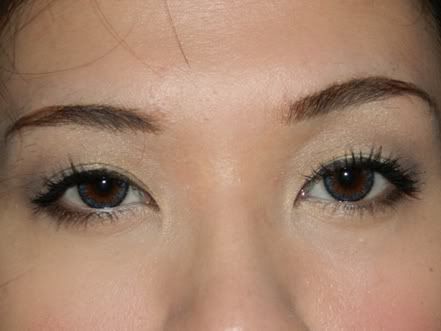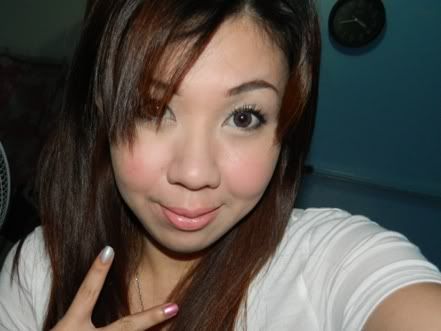 Cheeks is a mixture of MUFE and Occ Lip tar
on my lips Wet n Wild Lipstick 900B(love this)
so thats my to go look i guess or what i would like to look mostly everyday haha.