Hi bellas!here's another foundation review,ive been using this for quite sometime now and as ive mentioned on my previous post,i need something that would cover my skin without it feeling too heavy nor looking like one. so here's what i think of MUFE mat velvet plus foundation..Read on..
Php 2200 plus i forgot the exact price
according to their site:
The Mat Velvet + foundation conceals skin imperfections, evens out the complexion and matifies with a non-oily powdery finish. The result is flawless and lasts for hours long. Its smooth, fluid texture is very stable, water-resistant and long-lasting. While it has a good coverage, it is also easy to apply. The end result can be fitted to your needs. Applied lightly, Mat Velvet + provides a natural, matte look to the complexion. Using several layers to help conceal blemishes creates a supple and elastic velvety finish. This new oil-free and non comedogenic formula is suited to sensitive skins.
they have 16 different shades if im not mistaken alabaster being the lightest and chocolate as the darkest.
bare face...i have lots of acne marks (PIH) and active ones as well,the camera washes those off.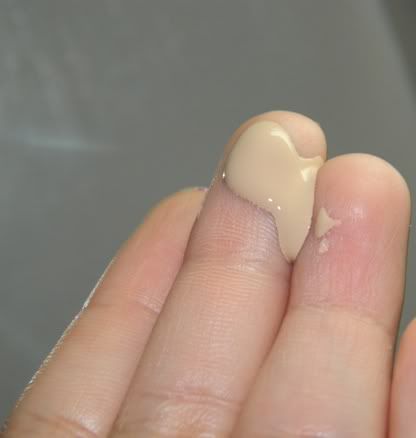 pea size,depending on how much i need to cover i usually need a lot more than this,im in
shade 30
by the way.
semi blended..this is my left cheek..the one that id like to call my Good Side =p
right cheeks where i have most of my acne spots,the thing about them is no matter how good the coverage is they still do sometimes show,i think most of my scars are called rolling scar..first layer(pea size),this looks natural on my face,the shade suits me perfectly
second layer.... nice coverage right?and it doesnt look heavy at all unlike my
estee lauder stay in place foundation
and it doesnt have that tight feeling as well,i love how it feels on my skin and the fact that on most days i dont have to apply my concealer on to cover minor redness.
Full Face:
MUFE Mat Velvet Plus Mattifying Foundation
Chanel Mat Lumiere 50 powder Foundation
Shu Uemura Tranquil Pink with Nars Silvana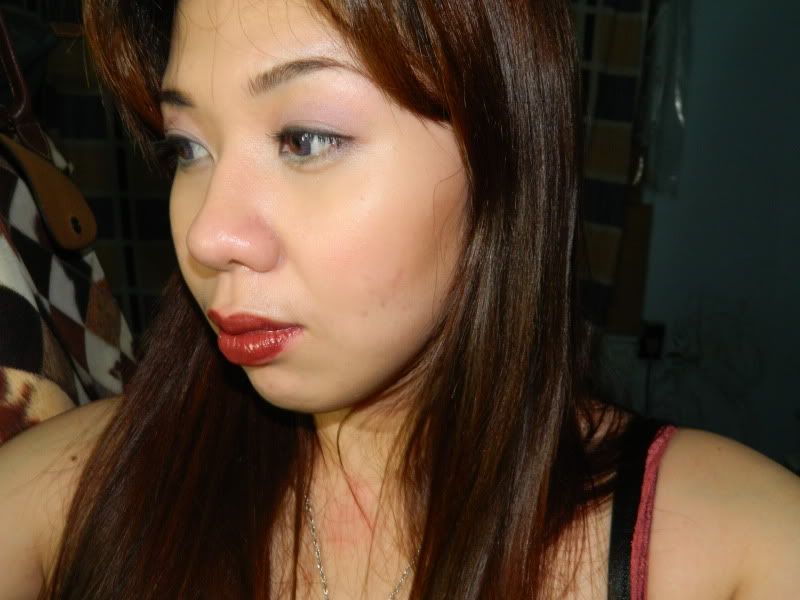 after how many hours without Blotting! =D
PROS:
No Break outs!!!
Perfectly matches my skin tone
Lasts atleast 8-10 hours for me blotted once.
Oil Free !!( a must for me)
Doesnt look cakey
Nice coverage-medium to heavy
Natural looking Matt finish but not as Matt as my Estee lauder Stay in place Foundation..
i like the nozzle type packaging
No oxidation
Cons:
None Yet