hi lovelies here's my insight on L'oreal UV Perfect BB max,first of all i just want to let you know(even if ive mentioned it a thousand times before hehe) that i now have acne prone,still oily skin...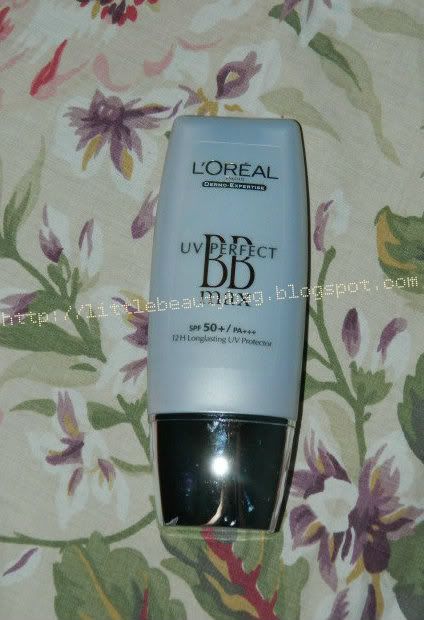 according to Loreal:
NOW, UV PROTECTION ENTERS A NEW ERA
Every day, UV damages aggravated by pollution prevent you from getting the perfect skin you dream of. They are a major cause of skin imperfections: darkening, brown spots, uneven skin tone and premature aging. Introducing, NEW UV PERFECT BB MAX with Maximal Protection, Maximal Care and Maximal Correction.
MAXIMAL PROTECTION
The formula provides your skin with the maximal UV PERFECT protection. Thanks to the high photo stability of the patented Mexoryl SX/XL filtering system, skin is 12H protected against UVA/UVB. Brown spots, skin darkening and pre-mature ageing are prevented.
Anti-pollution active ingredient: enriched in Detoxyl to inhibit pollutants fixation on the skin.
Anti-free radical barrier: with Anti-Oxydant Complex and Activa-Cell, to shield cells' DNA, elastic and collagen fibers against free radicals.
MAXIMAL CORRECTION
Enriched with the breakthrough Color Equalizer Technology, an innovative pigments complex that desaturates skin discolorations – yellowish, brown and reddish. The formula instantly covers and corrects skin imperfections and brightens skin complexion. Skin looks even and brightened.
10 IN 1 BENEFITS
Results approved by 100% women*
Formula is protective.
Skin looks fairer.
Blemishes including pores are visibly reduced.
Wrinkles and fine lines are less visible.
Dark spots are visibly faded out.
Skin tone looks more uniform.
Skin is less dull.
Skin tone looks natural.
Skin looks younger.
Skin feels comfortable.
TEXTURE
An ultra-fine texture fusing magically with your skin in ideal harmony with your own skin complexion. It diffuses freshness and lightness for an optimal comfort sensation. Matte finish, so imperceptible.
packaging..nozzle type,which i like it dispenses the right amount of cream.
a small blob of the BB max...no yellow tones at all,well i dont know,but for me it looks ashy,i guess its because its supposed to desaturates some discolarations... but lets try it on shall we.
by the way just a quick comparison between their even complexion variant(top) and BB max(bottom)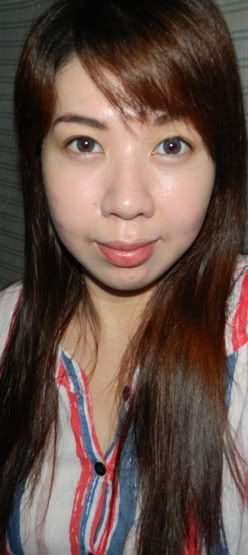 right after application...it will not cover any imperfections,what it did for me is just face brightening and a little tone adjustment as well.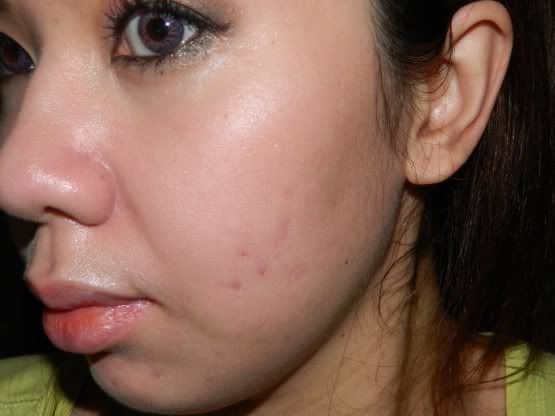 a few minutes after..see what i mean...it will not cover any marks,ive tried layering but its too thin for that,the consistency is more of a water based moisturizer...you can also still see the redness of my skin..and in terms of finish,well its not matte...for me its more dewy than matte.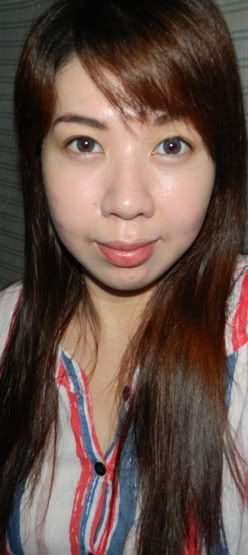 it will also give you a white cast..if youre too excited to use this like i was,i noticed the more i apply the more white and ghastly my face gets on photos.Ive applied 2 layers of the BB max on this photo(Left) ,i applied a little concealer just to counter the red marks on my cheeks(right)
lets go over the claims again..
Results approved by 100% women*
Formula is protective-true with high SPF this will definitely protect you from harmful uv rays
Skin looks fairer. -True Skin definitely look fairer and brightened
Blemishes including pores are visibly reduced. -i guess yes,it will slightly reduce the appearance..
Wrinkles and fine lines are less visible. -same.
Dark spots are visibly faded out. -same
Skin tone looks more uniform. -i guess it will somehow even your skin tone
Skin is less dull. -true.
Skin tone looks natural.-true,the sheerness of the bb cream makes your skin glow from the inside
Skin looks younger. -i dont know what this means,i guess this is for those who uses this almost everyday.
Skin feels comfortable.-true.
Conclusion:
Let me compare this first to some of the current BB Creams that ive used..
Missha
(the one in the red tube)- that one almost has the same tone as this one although missha definitely gives more coverage than the BB Max plus Missha is creamier compared to this one.both of then has high SPF.missha with 42 BB max with 50.
Pure Derm Beauty Magic BB Cream
-compared to BB max Pure Derm offers more coverage,has yellowish tone,and even if the pure derm is more on the thin side of bb creams i can still say that BB max is so much thinner.
Legere/BRTC
-it has more coverage than missha and Pure Derm,finish is semi matte
so to sum it up,for a BB Cream ill give it 3 out 5 stars,but for a moisturizer ill give it 4....its a moisturizer with a slight tint to it,for a BB Cream its the Sheerest BB Cream that ive tried so far,and if im gonna compare it to a tinted moisturizer its also one of the sheerest ive seen.Maybe if i dont have scars or redness to cover i would've love this.
PROS:
High SPF
Its Lightweight
for those who doesnt need coverage this will brighten up your face.
Hygienic Packaging
Great for those pick me up natural look
CONS:
Too Sheer for my taste
White Cast
For those with darker skintone its best to try it on Loreal Counters first and check it on natural lighting and try taking some photos with it as well with flash.
Doesnt say that it's Oil free or Non Comedogenic