happy friday oops i mean monday everyone,i was suppose to make my funky shades post but decided to do a more wearable look for you guys.hope you like it. =D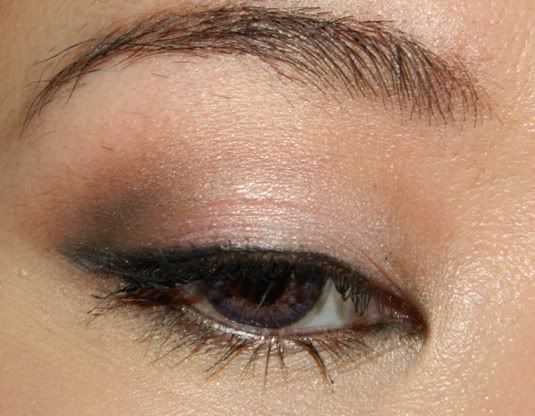 a very simple look that you can wear on a night out or even on a daylight...what i did:
apply a shimmery pink base(cream)
then on top i applied my pink eyeshadow (blend)
then on my crease a chocolate brown eyeshadow(just focus it on the outer par of the eye)its best to layer the color rather than putting large amount of powders on,its much easier to blend if you layer.
then something lighter on the inner rim,a brown eyeliner for a more wearable look on your waterline.blend it using the brush that you used to apply the brown eyeshadow.
line your eyes,curl your lashes and then that's that!.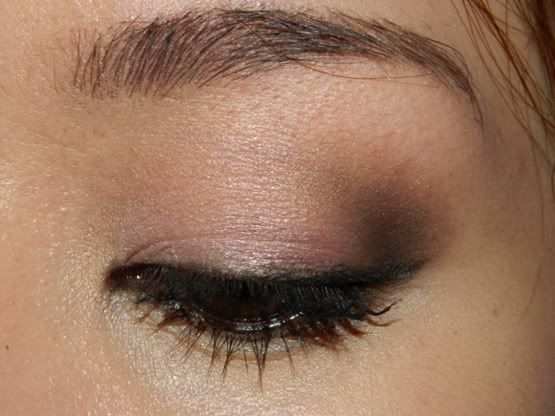 and it still depends on how strong you want the look should be,you may use a black eyeshadow to deepen the outer area and a black eyeliner.
ive been reaching for my brown eyeliner more often than my black ones nowadays.
and also after i line my upper lash line i smudged the liner a little bit to soften the look.
i trimmed my bangs....i actually cut it too short..and i dont know what to do with it...=P
Read more ...