Hello dearies,i want to share a little something that im very into nowadays..and its..LIPSTICKS...well im breaking out really bad hence the lack of face post,.but for now i want to show you a lipstick that i just recently got and loving..
MAC Rebel-(satin finish)Midtonal Cream Plum according to mac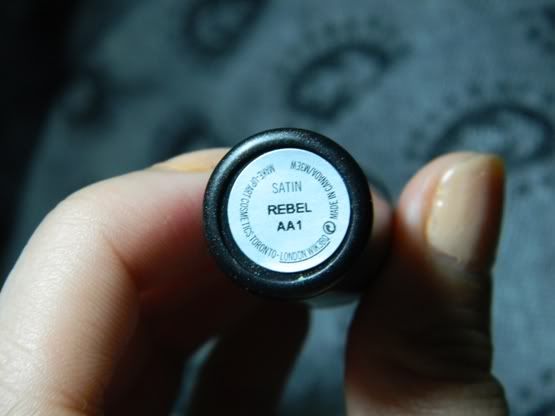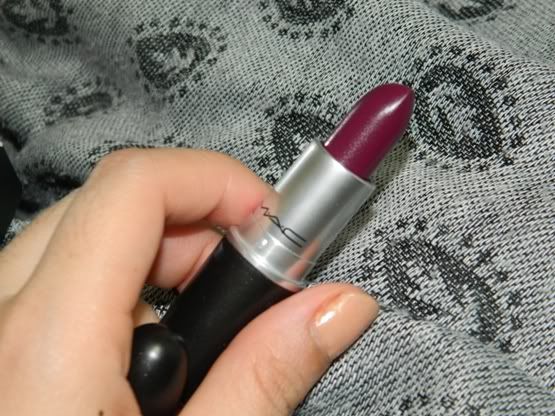 looks dark right,well on contrary its actually lighter than what i had in mind,which i love..it has a lot of shades in it so i cant really give a shade description of my own,theres pink,plum purlish,berry kind of lipstick that might look Gothic-y for some.

on my lips...well you may still intensify the shade but for me one light swatch will do.What i like about this lipstick is that its Long lasting and it leaves a Stain...so it still gives me that just bitten pinkish lips after a few hours.
i dont know how to tell a fake mac lipstick from the authentic one,but heres someting that ive noticed, fake Macs they dont have this micro glitters that authentic mac brushes and lipstick bullet has,maybe thats one thing of knowing which is which i dont know...