L
ast december 24th we went out to buy lil r's christmas present...Mr.R picked me up from work at around 10am and we went straight to the mall..and i was like...."oh yeah...i forgot..that's why they made the term "last minute christmas shopping"...the mall was so crowded..well a mom's got to do what a mom's got to do..i love shopping anyways..of course minus the lack of sleep and uncombed hair slash unwashed face look and stuff...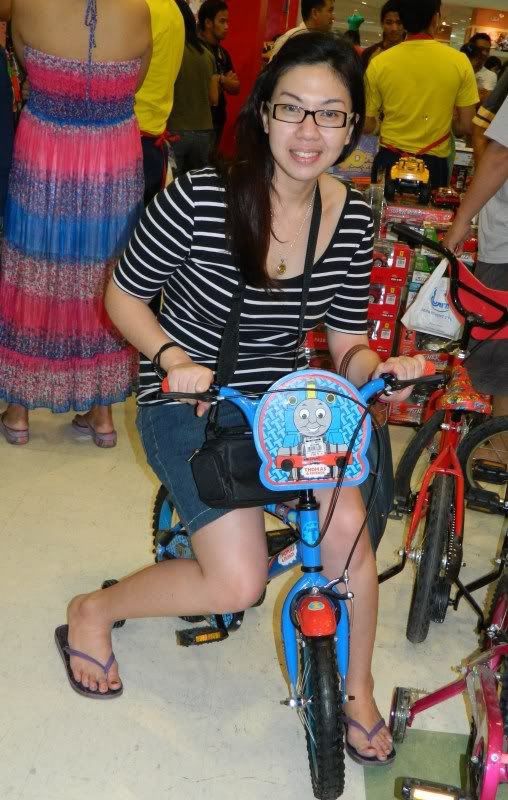 so sleepy that i didnt even notice those people staring at me cause i was playing i mean..testing out how durable these bicycles for lil r's safety(.=D) not until R told me..anyways while we were waiting for the bike we decided to eat and then i saw azta urban salon(sm san lazaro)...its been a while since i last visited a salon for a hair treatment....weeks...months..years!?.
i asked if my hair can be rebonded now..cause the last time i went to a salon they told me that my hair is too damaged due to hair coloring and stuff that it wont stand the treatment but they have this thing called organic rebond(something like that) that doesnt have Ammonia...which of course is more expensive..a whooping Php12,000-13,000 if im not mistaken...something in between...and im not willing to pay that much for such treatment..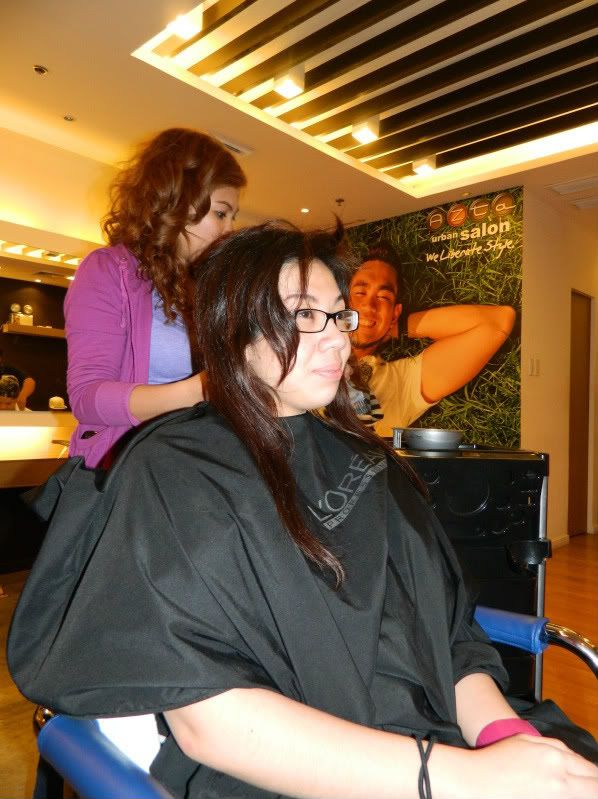 heres my hair before....its already at its best ah!
they analyzed my hair and said that its possible but it needs some additional treatments to make my hair more manageable...and of course...i said yes!but we have to eat first and after that we went back at around 3:30 pm..see, tired restless but excited for the results..
i fell asleep for like a min or 3..haha.they also have complimentary drinks(tea,coffee etc) for their customers.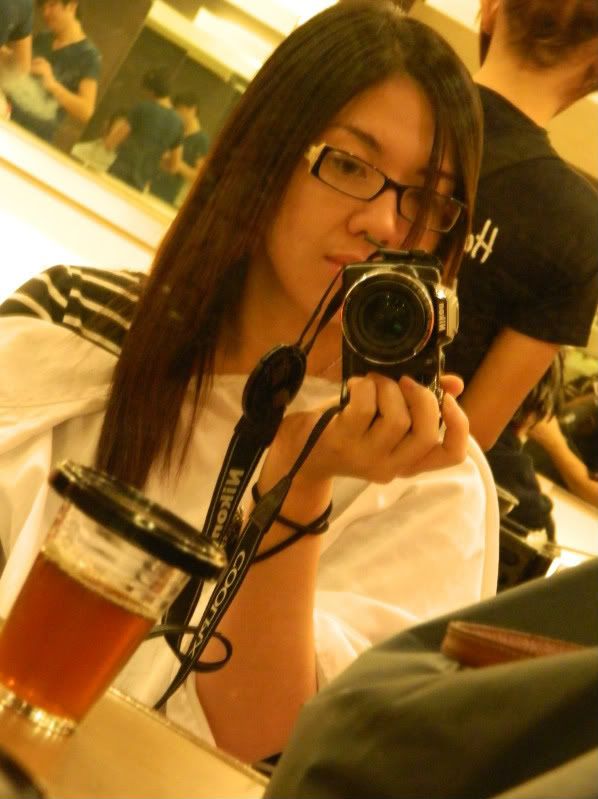 and at around 6pm...were finished..this is my hair with the added treatment some kind of power dose or boost..i love how shiny and healthy my hair looks which is a rare sight for me...my head feels a bit lighter..hahah.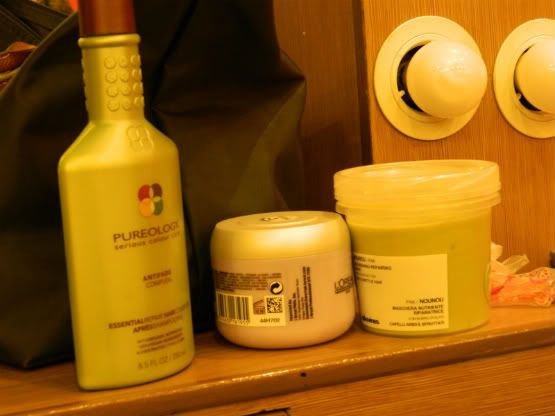 something that they recommend for my hair type...love love love.
and yeah that's my first update..HAPPY CHRISTMAS guys....godbless and more blessings to all of you..enjoy the holidays
Read more ...