Hello ladies just a quick How to look..for those sweet simple sundays.
1.Prime your face (guerlain light diffusing perfecting primer)
2.Spread evenly and let it sit for a min or two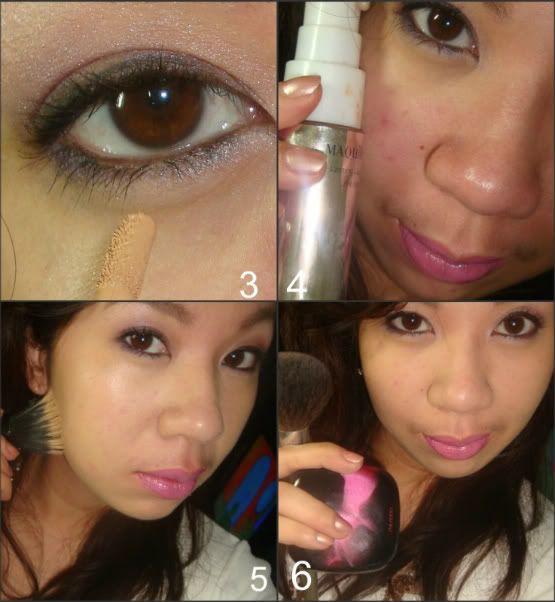 3.apply your concealer...
4.Put on your Powder or liquid foundation(Shiseido Maquillage UV liquid foundation)
5.im using my Stippling brush for a lighter even cover..
6.Set it with any Powder foundation or your Finishing Powder(Shiseido Perfect Smoothing Compact)
7.Add some color by putting on any blush that will suit your skintone for me its Nars Super Orgasm.
8.I added a darker shade of blush to add dimension on my face blended it on the part where nars orgasm ends and extended it back up to my temples
9.Finished it off with a Finishing powder and to give my face some healthy glow as well(Guerlain Illuminating Pressed Powder Mythic)
10.Apply any pink or coral lipstick for that fresh look.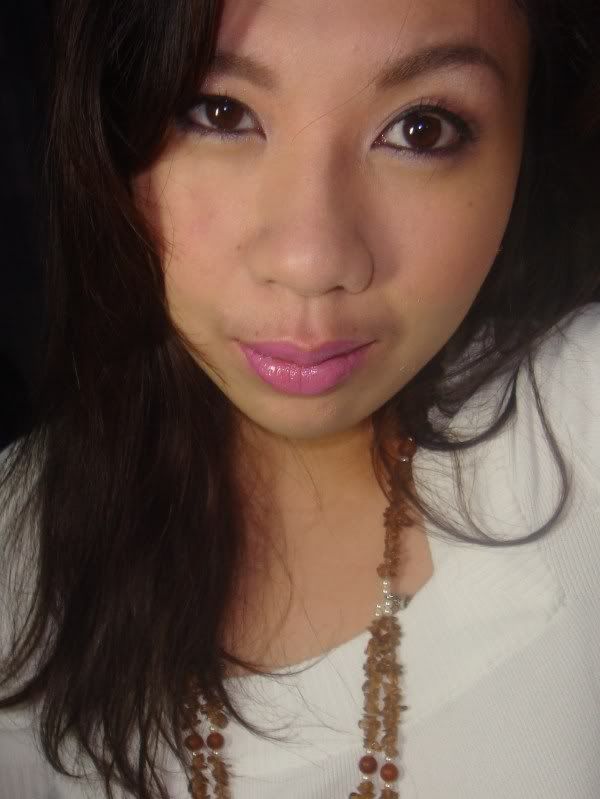 and here it is...paired it up with a purple eyeshadow will post my EOTD separately...thanks guys for visiting and have a pleasant weekdays.
LoveLots
SHOBEBE =D