i was craving for something sweet last week i remembered one place at mall of asia covered with ice cream tarps and such so we decided to dropped by and saw that they already opened...i guess last 2 weeks ago...if im not mistaken...
Swensens ice cream and Sundaes originally from San Francisco..and theyve been serving since 1948.."COOL!"..=p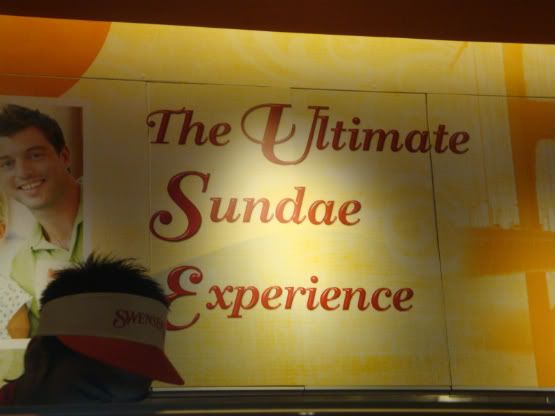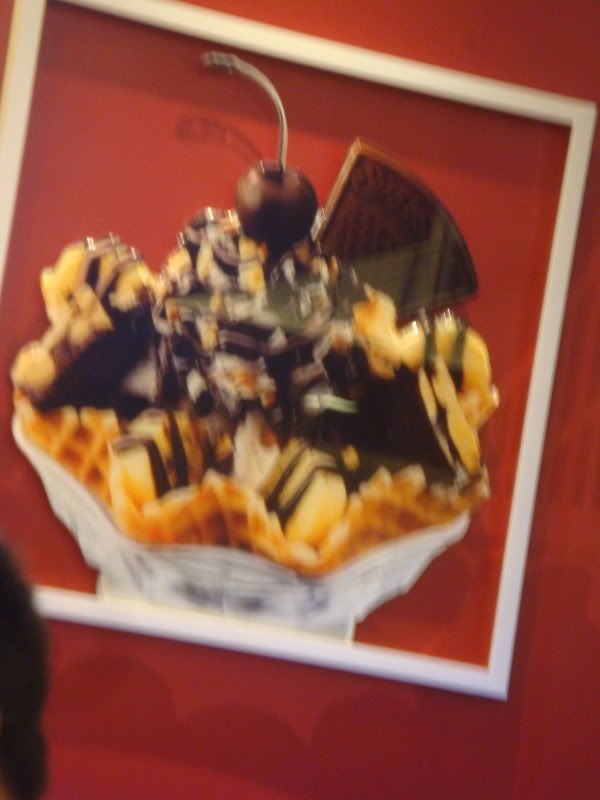 They were very accommodating and the ambiance was very light,perky..instead of choosing from their menu i actually went for the wall decors such as this one for my first swensens treat...cause i cannot decide which one to pick when i saw the varieties of ice creams and sundaes...so to make my list short and simple lets look at the walls shall we..hehe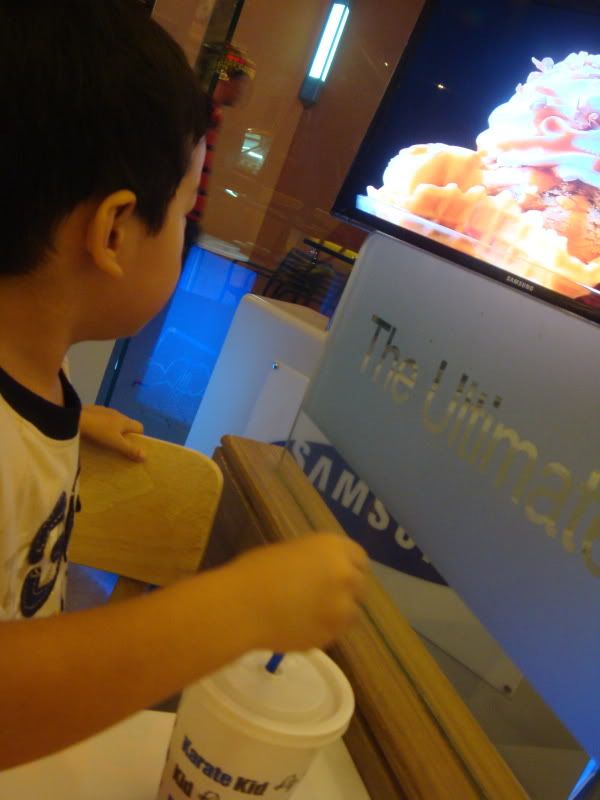 little kiddo...seriously tempted...who wouldnt...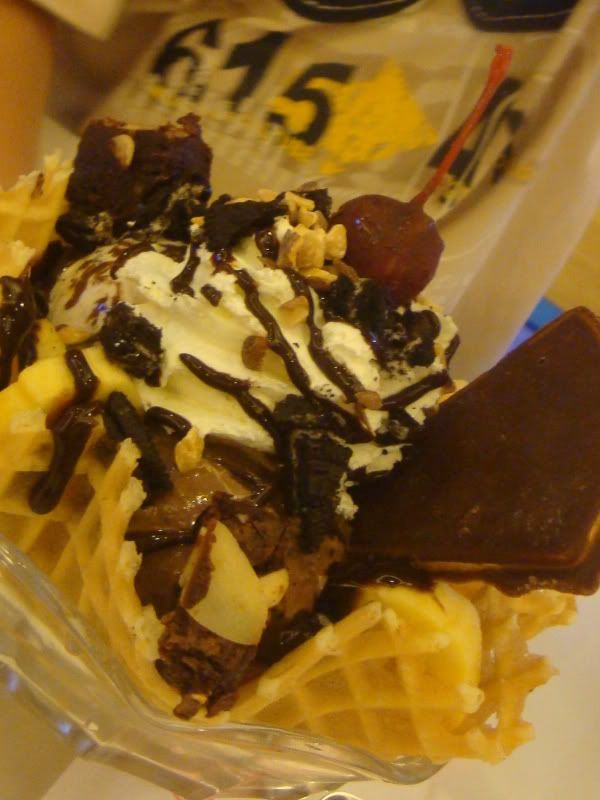 tadah!succulent....mouth watering...happiness on a plate..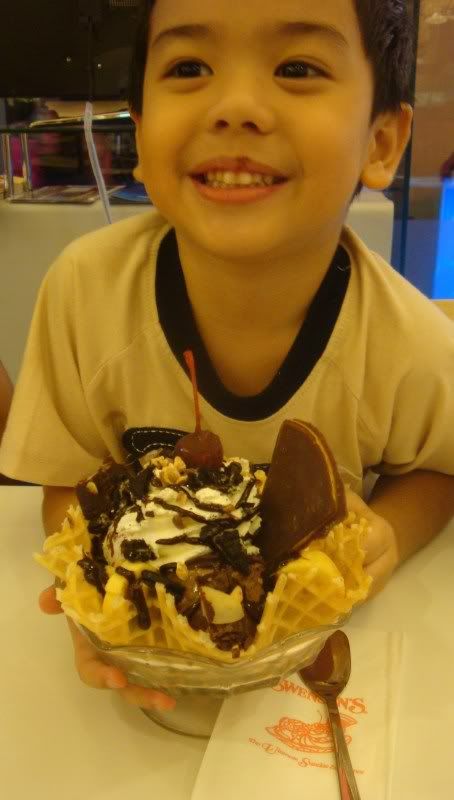 and of course who loves this more than us....the little kiddo..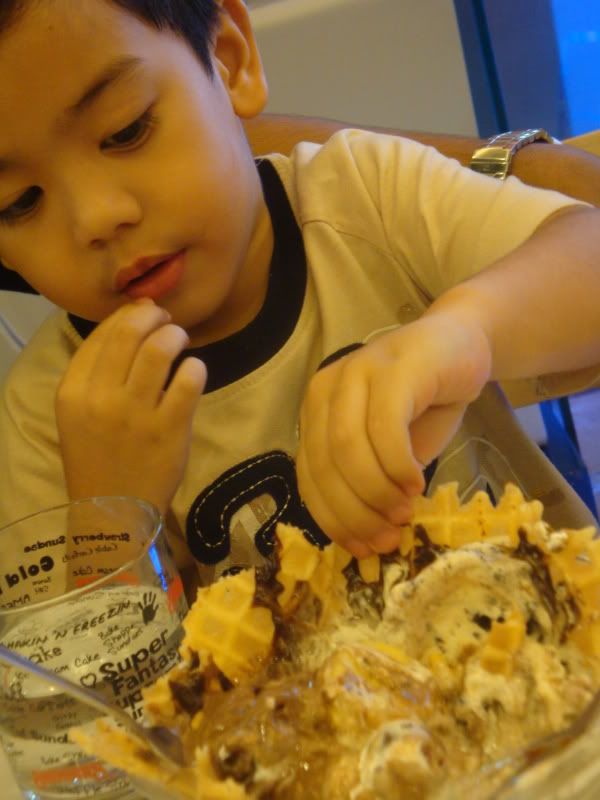 he likes the waffle shell,i mean he really really really likes them...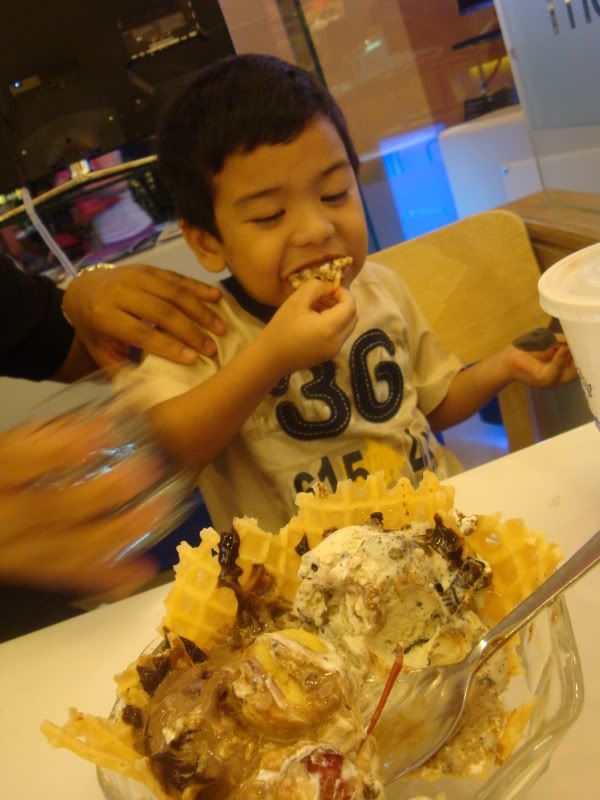 A LOT....he doesnt even want or let me hold his spoon...
Happy to see him happy...but from this angle it looks like i wanted more...obviously lil r won...so im just going to watch and pretend that all that ice cream from their TV is mine haha.
i really enjoyed the 5 spoonfulls of ice cream that i had eaten..i will definitely go back to swensens for some more...ill try their scoops as well as their sundaes... one scoop if im not mistaken costs 95.00php.the one that we ordered costs 220.00php as far as i know..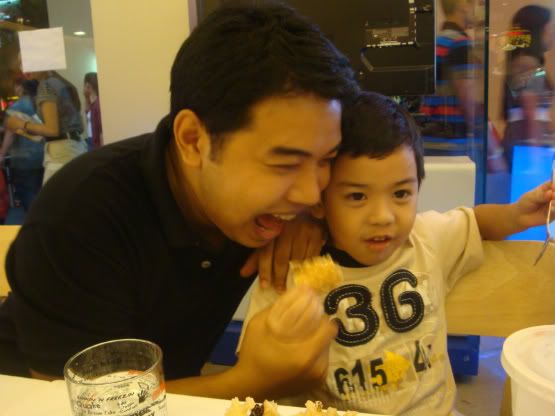 i just have to post this photo...haha..MR R...cant seem to pull it all together..."patulan daw ba ang bata" =D