Good morning ladies just a quick post on my August favorites..just want to share a few items also ill be doing a skin care update...this is actually the worst state my skin has ever been in,stress,work,lack of sleep,street pollution,hormones,it all came down to my skin going loco...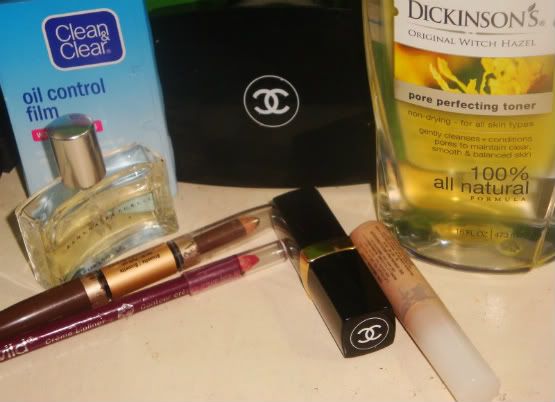 Clean and Clear Oil Blotting Sheets-i remember when i was in highschool this item was very popular,and when i saw this one on the counter i remembered how i used to like it way back,and up until now this takes off my oilies away on the spot ,
Banana Republic Perfume-Not too strong and not too sweet..plus this scent lingers on me the whole day.
Revlon Brow Fantasy-i use this to neatly arched my brows,
Wet and Wild Lip Liner-I wear this underneath a pale pink lipstick or just by itself very pigmented.locally available and inexpensive.
Chanel Rouge Hydrabase in Wild Tulip-Shade for me is very Unique down side is that without my lipbalm i find it a bit drying,but staying power is above average
Shu Uemura Pro Spot Concealer-Great Coverage totally covers my pimples.Since im breaking out more than the usual this past few weeks.Grrr
Chanel Mat Lumiere 50-Nice coverage ,smooth finish and texture.nice packaging,large mirror which i usually prefer when it comes to my powders packaging..
Dickinsons Witch Hazel Toner Oil Free-i remember using this a few years back, i got the smallest bottle which only costs less than 100php,its just that im not that used to using toners and always skipped that step on my routine,howerver as i have said recently my skins not in a good shape so...i decided to use toners,everyday and it did helped.
SKIN MAYHEM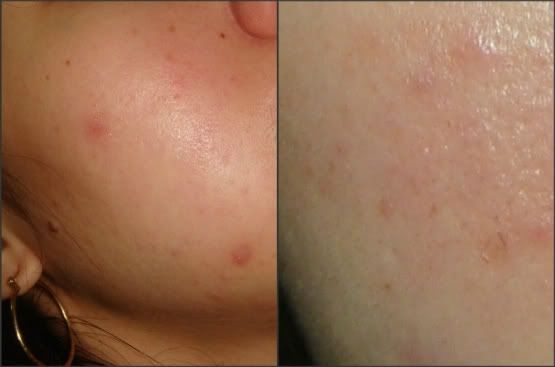 the good part though is that im recovering...this was actually a photo taken when my skin was already recovering...see how large my pores are...its oily yet it looks flaky and patchy..and red..