another eye look great for a day/night out....im feeling really playful this past few days,i just want to put on look after another look after another....i just cant picture myself taking my makeup on and off again and again...=p..Anyway heres something to warm up those peepers.
Golden pigments and creams shadows.

smudge out the black eyeliner on the outer area for a more dramatic look.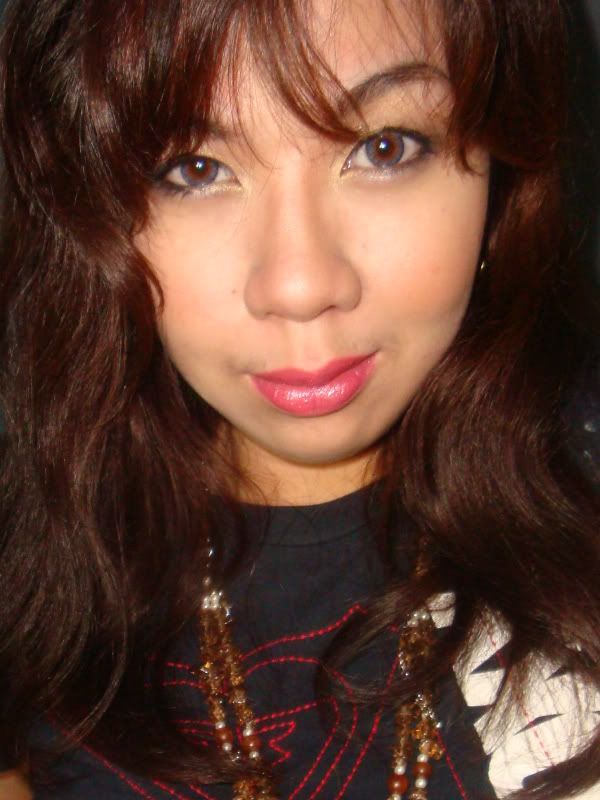 were planning to take lil r to Enchanted Kingdom this sunday glad someone took out my schedule this sunday..Cant wait!