My lips says it all,thats because i love my lipsticks,it gives my a boost of pigment,since i rarely use my makeup nowadays.it gives life to my pale complexion.which i can totally play with.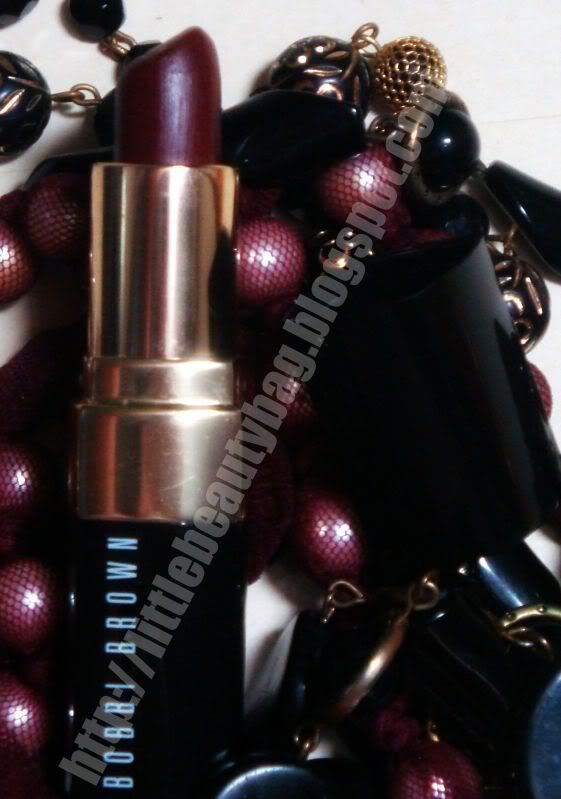 Bobbi's original formula treats lips to rich color with a soft-matte finish. Infused with Vitamins E and C as well as Beeswax, it also moisturizes and comforts lips.
Shade description-Chocolate berry.
on my lips.one swatch and look at the pigmentation.plus i love the fact that it doesnt feel dry on my lips
Dark lips on a Sunny Day..
i know ive been making less posts,it seems that im having a hard time on my shift,i have tons of things to share to you guys..have a nice weekdays.