hello ladies!happy sunday..i know i haven't been a good blogger this past few weeks..ive been so pre occupied with lots of stuff..anyway heres a lipstick that has been on my stash for quite a while..and it deserves to have its own spotlight.
Guerlain called on one of the most talented jewelers from the Place Vendome in Paris, Lorenz Baumer, to create an object of mystery and seduction: Rouge G de Guerlain. At the first click, the case reveals a stunning mirror, a promise of your own personal luxury, and then an exceptional lipstick nestled within the case. Rouge G de Guerlain surpasses mere beauty with a breathtaking formula. A precious ruby powder interacts with daylight to reveal spectacular radiance unachieved to date. At the first contact, lips are immediately defined, smoothed, plumped and hydrated.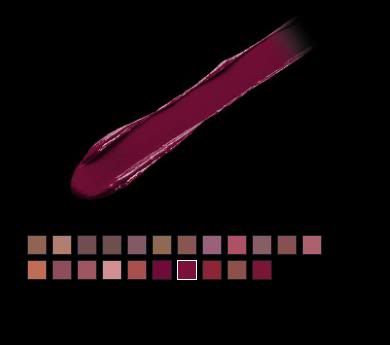 ingredient: ruby powder, which acts as an optical whitener to bring out the colour and shine of the shades. The blend of natural active ingredients (Tiger Grass, wild mango butter, Gugul resin, used in Ayurvedic medicine) complete the formula to plump up, smooth and bring moisture and softness to your lips.
metallic casing with a compact mirror,convenient!...one thing about metallic packaging is that its heavy,aside from that all i can say is this lipstick is the most elegant lip tube that ive ever seen.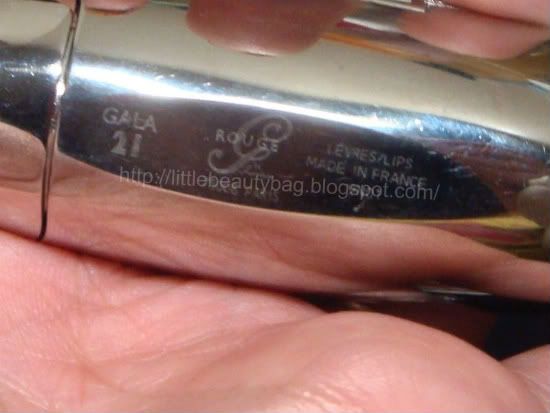 The shade that i have is Gala 21..
i love how soft it looks on my lips,which is why im not afraid to wear this on a day out,its red is not too intense with one swipe but its pigmentation is amazing.(swiped once)
Vintage look much?hehe.
and this is how it looks like on a bright sunny day,5 hours on my lips and its still there..i just finished my wedding clients makeup and my brushes which was on my brush belt touched and stained my shirt.Good thing that when people passed by,they were too distracted at my shirt and much too focused on my lips hehe.
PROS:
amazing pigmentation

great shade selection

heavenly packaging

lasting power is superb!

locally available

comes with mirror
CONS:
i apologize for not updating my site that much...been very busy this past few days..godbless
Read more ...