Feeling Blue??not me...*winks* hehe.I cant imagine doing that in person..it sounds so..commercial-ish. So before i hog this post with babbles,im here to share a look that ive made as my Funky Shades for this week..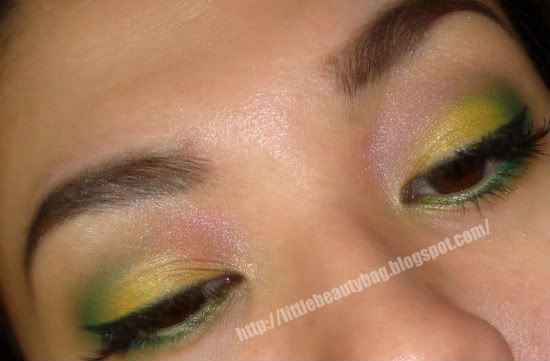 I really want to wear this look out..i mean i often see people lifting an eyebrow when i had something more than the usual on top of my lids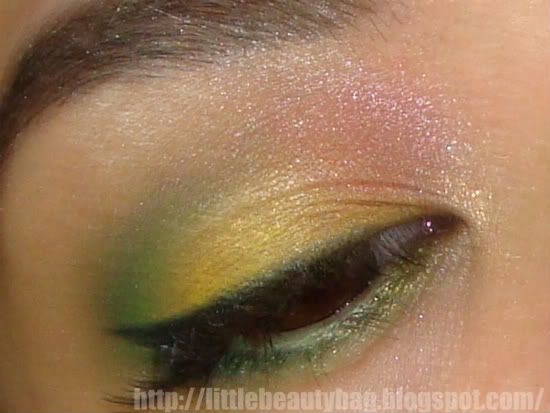 Perky and Bright Lips,Defined Softened Brows
Product Used:
Maybelline Mineral power liquid Foundation

Chanel Mat Lumiere Poudre 50

Elianto Blush Palette Pink Blush

Love and Beauty palette Pink Blush

Wet and Wild Lip liner and Shu Uemura Venus Pink
Eyes:
Mac Chrome Yellow

88 matte Palette (green)(orange)

Sephora Aspen Eyeshadow

Estee Lauder Green Meadow Creme Pencil eyeshadow

Maybelline felt tip pen liner

Red Earth Duo highlighter-Gold side

in2it Brow powder

Mac Browset in Girlboy
Fun Funky Eye shades and Bright Face Paired with Bright Top plus Accessories
More eye Shots: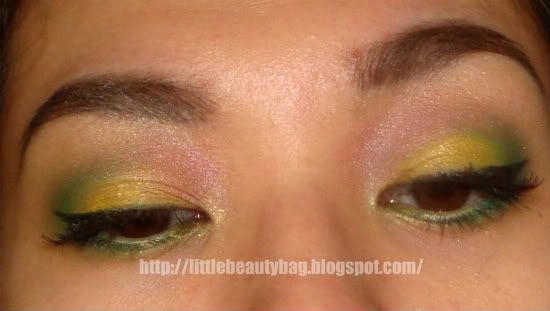 I know youve noticed it by now,that i love to do a small wing with my liner..it defines and gives my eyes a little lift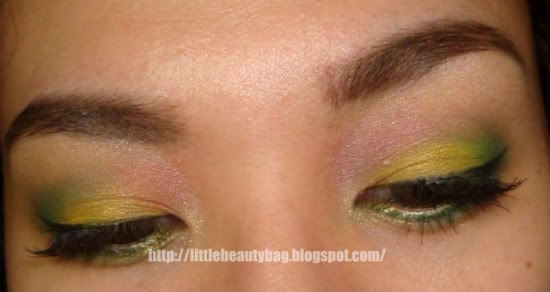 Half Falsies.i love these kind of lashes not too dramatic and not too plain.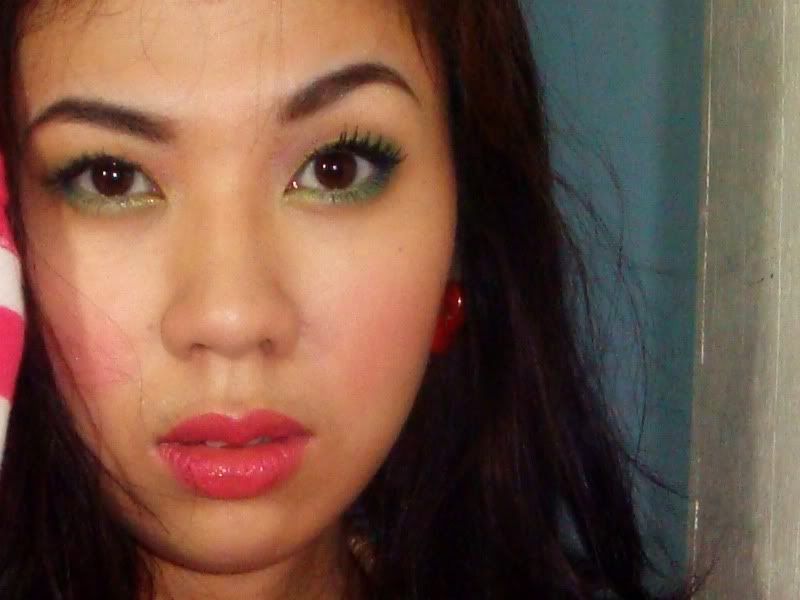 So there you have it my Funky shades for this day of the week.lol..
LBB tip:after applying your False Eyelashes,Re apply your Black liner just to conceal the strand that holds the lashes.And bond them with your real lashes by applying mascara after..(not before applying the falsies)
thanks guys for visiting and as always godbless and have a nice and funky day