I love them red...I love them Feisty,i love them bright,those that would give off some statement,just by pouting them.LOL!..i remember one of my lecturer told me,that if i want to lure or flirt a guy i should send him a message by
First:Turn your head towards that person,do some hair motion as well then do the lady like hair behind the ears move.
Second:Focusing the eyes..its like making him know that you're looking right at him or through him
Third:Lips..Pout it and do a flirty one side lip Bite...How to pout??imagine blowing through a small straw..i mean it would look weird if you would blow through a Large Zagu like Straw...Let them Janitor Fish carry those kind of look okay.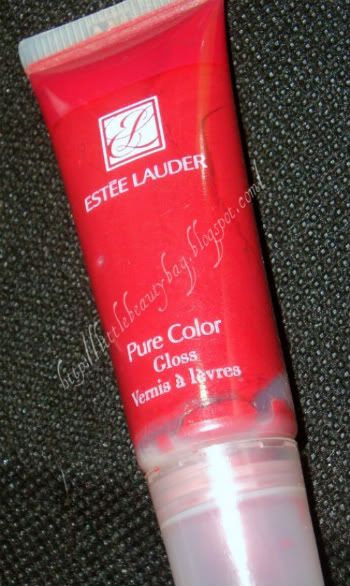 Estee lauder Pure Color GLoss in 07 cherry,i love how vibrant this gloss is,plus its staying power isnt as lame as some of the gloss that i have tried.
Estee Lauder Pure Color long lasting lipstick in Vintage Rubies,on the other hand have red ang gold shimmers that's pretty much unnoticeable,with average lasting power,its quite moisturizing if you ask me.
Estee Lauder Vintage Rubies and Pure Color Gloss 07 Cherry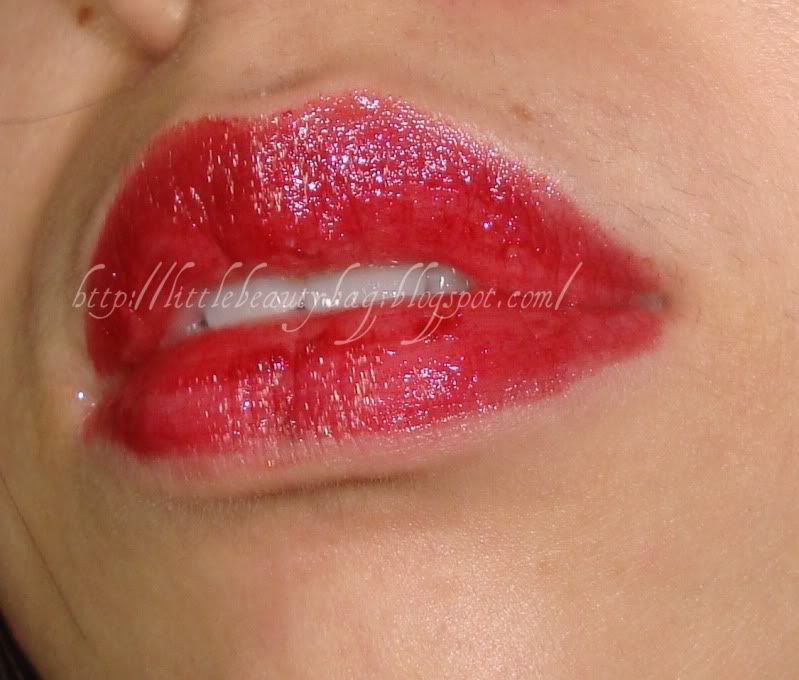 With Just the Pure Color Gloss 07 cherry on
With Vintage Rubies topped with Pure Color Gloss Cherry-07
Juicy Cherry Lips..with Gold and red Sparkles from the Vintage Rubies.Looks really nice.I noticed that most of the lip shades that i own leans more on cherry reds...
for those days where i dont want to put any face makeup..such as foundation,blush and such..i usually emphasize my lips just to give life on my pale complexion
Have A nice weekends ladies..
PS:i want to make a small giveaway for you guys...is it okay for you if i include some pre owned(slightly used) makeups?i sanitized them so its guaranteed clean.Let me know if its alright and if not ill just go on with the new ones and not add the used makeups.